With the nights getting cooler and crops beginning to turn, it's that time of year again… farm tradeshow season! We are thrilled to be back at tradeshows and will be exhibiting or supporting several upcoming events – we hope to see you there. You can check out our KX7 concaves and Straw Claw chopper blades on display and talk to our product experts to learn the best applications for your crops and harvest.
Find Us at These Shows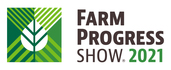 Farm Progress
August 31 – September 2, 2021
Decatur, Illinois
Booth #: VIT9127
Get Tickets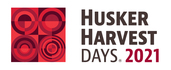 Husker Harvest Days
September 14 – 16, 2021
Grand Island, NE
Booth #: DIBW1775
Get Tickets

Big Iron Farm Show
September 14 – 16, 2021
West Fargo, ND
Booth #: 1609-1610; 1708-1711 (General Implement)

Ohio Farm Science Review
September 21 – 23, 2021
London, OH
Booth #: 536 (CFC Distributors)
Get Tickets
Have a question about our products before the shows? Let's talk! Send us an email and we'll get back to you shortly.