Stetzel Farms, Inc. is a 75-year-old, 2,200-acre family-run operation located in Roanoke, Indiana. Owners Rick Stetzel and his son Noah handle the harvest, which is predominantly corn and soybeans with the occasional few hundred acres of wheat. Nathan, another son, also assists on the farm part-time, along with additional part-time staff. After struggling with green pods in their beans the last few years, they had heard about Kondex concaves and perfectly timed their search to seek them out.
"I just happened to Google 'Kondex KX7 concaves', came across the auction listing, and thought I'd rather support FFA than give the money to someone else," said Noah Stetzel. "Our kids aren't quite old enough to join, but we support FFA locally and anywhere we can."
The auction he referred to was the Wisconsin FFA Alumni Association's online auction, which included a full set of KX7 concaves donated by Kondex, along with more than 50 additional items from local supporters. Stetzel's winning bid of $3,550 for the concaves was the largest single-item bid. The annual auction contributions are primarily used to sponsor grants and leadership conference scholarships, as well as assisting local FFA chapters. This year, the Alumni Association partnered with the Wisconsin FFA Foundation to create a chapter relief grant program to help offset missed chapter fundraising efforts due to Covid-19 circumstances.
"We are very proud to support the Wisconsin FFA Alumni Association with this KX7 concave donation," commented Kondex President Keith Johnson. "We didn't expect to see a winner outside of Wisconsin, but have gained a lot of nationwide attention for our concaves in recent years. Family-operated farms are very important to our global food production. We'd like to both congratulate and thank the Stetzel family for their contributions to both FFA and the larger farming community."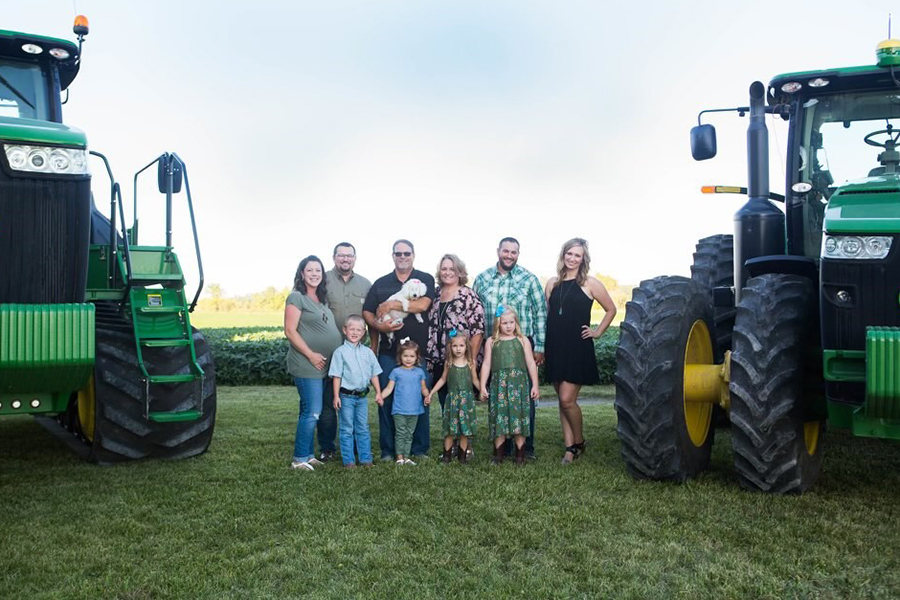 A 2018 Stetzel family photo. Rick is pictured at center, Nathan left, and Noah right