It may be a little early to know exactly where crop prices will settle come harvest, but the fact that current indexes are up to levels last seen in 2014 is drawing attention. At the time of this writing, DTN's national cash indexes report corn at $5.85 per bushel, soybeans at $13.94, and hard red winter wheat at $5.85. Now is the time to start considering how you can best take advantage of those higher crop prices. In addition to careful review of what crops you'll plant and how to best nurture their growth, it's also critical to look at how to retain the most grain during harvest.
If your fields are left littered with grain lost in harvest, you're literally leaving cash on your field. The fastest way to minimize rotor loss and retain those hard-earned kernels is to upgrade to KX7 concaves, which consistently averages far fewer losses than traditional and alternative aftermarket options.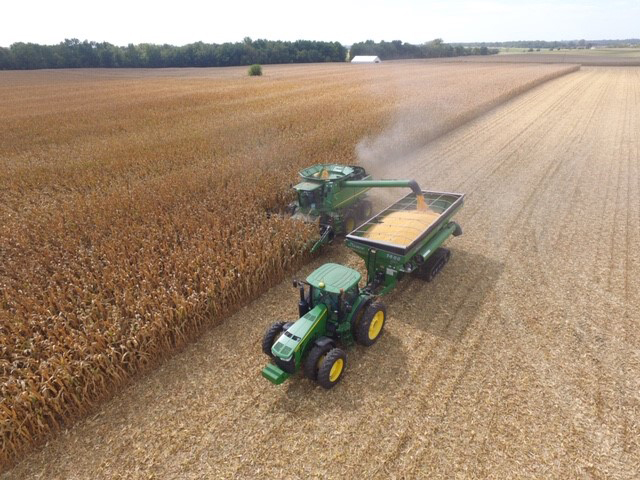 In fact, the savings gained from retaining more grain could pay for your KX7 concave upgrade in less than 500 acres! The below tables show the cost of different rotor loss percentages and acreage by crop. We're highlighting 1.5% as what we've heard to be the OEM accepted loss target, and 0.25% as our KX7 target. The estimated rotor loss for all acres listed multiplies the loss dollars per acre by the number of acres harvested. As you can see, there's a significant gap between the Kondex target and traditional OEM concave target, and the ROI savings are quickly realized.
Corn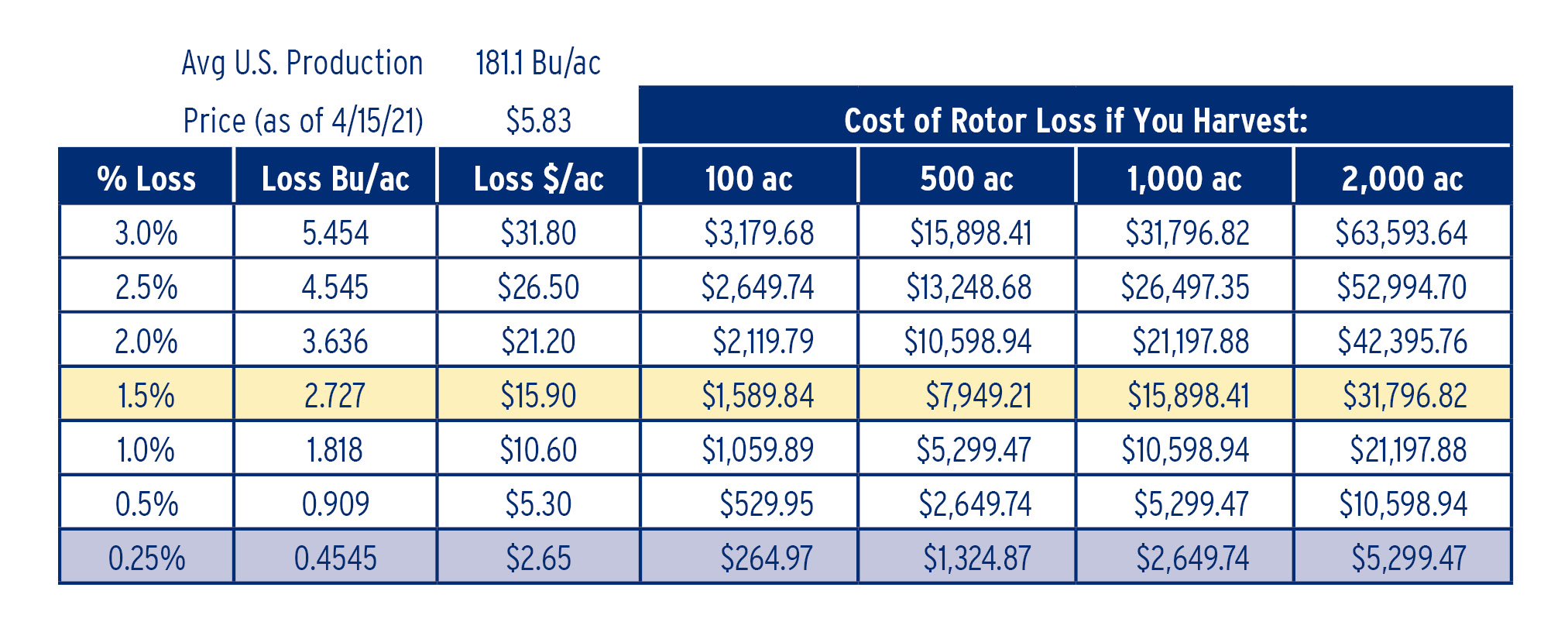 Soybeans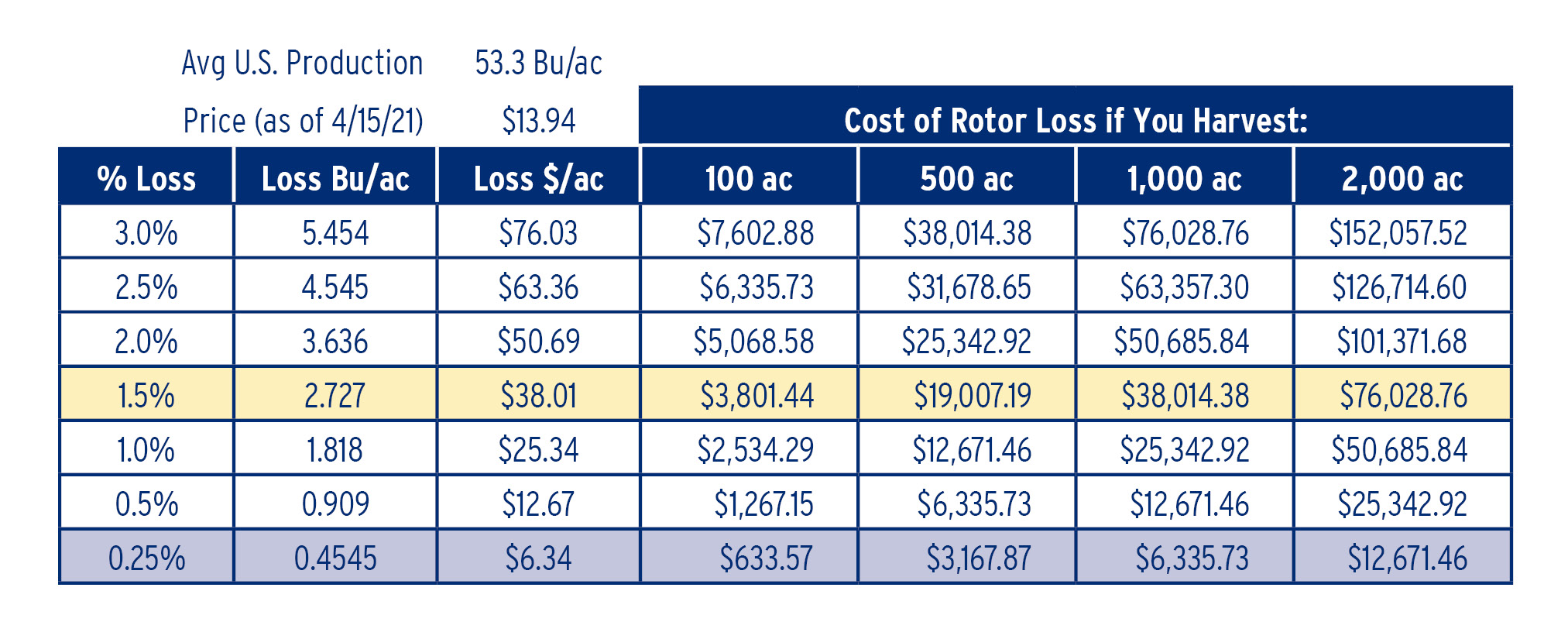 Wheat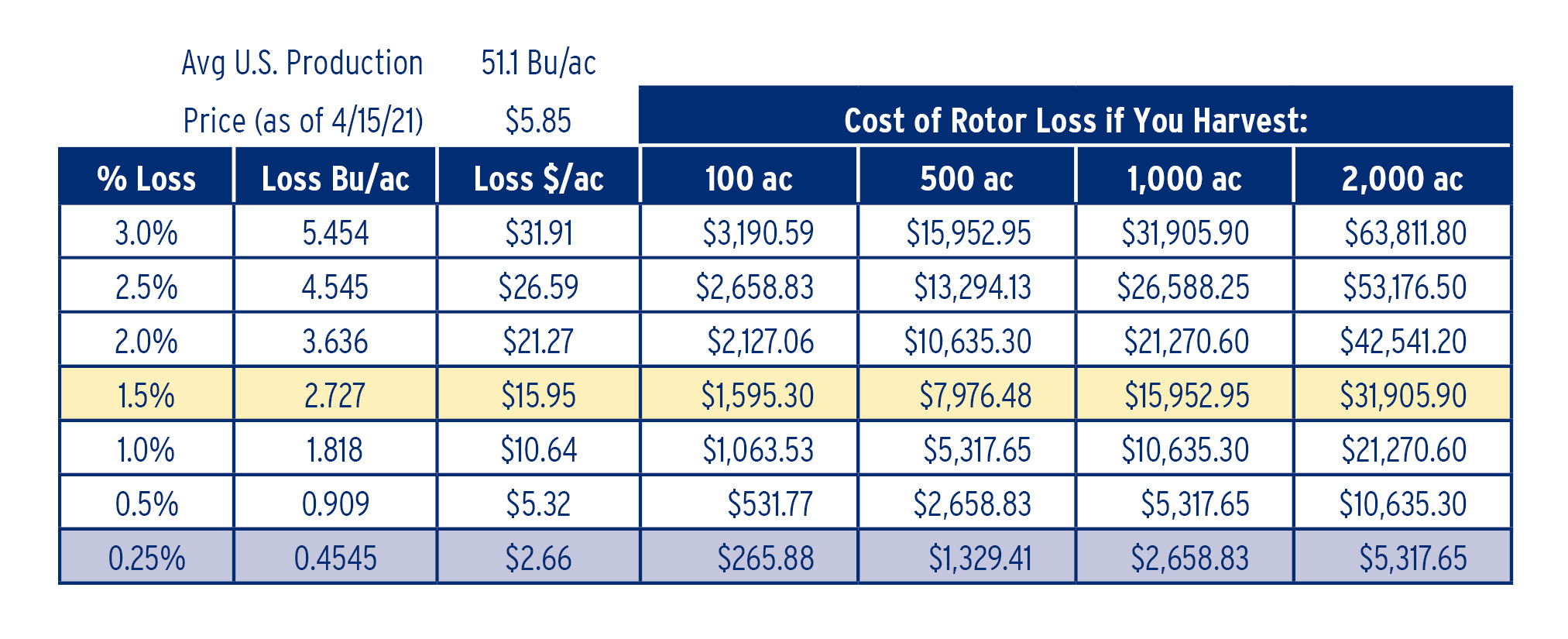 "Rotor loss improvements are just one of many benefits farmers see with our KX7 concaves," commented Kondex Aftermarket Account Manager Jake Gross. "We've done a lot of work to identify what concave configurations work best in different crops and conditions, and we're always happy to talk to harvesters about what makes the most sense for each operation."
Watch our Feed & Fuel video below that discusses this topic further:
For more information, please send us a note or call us at 800-447-1860.