Kondex was recently named a winner of the Association of Equipment Manufacturers' (AEM) 2018 Advocates Program Gold Award. This recognizes the Company's efforts in advocating for pro-manufacturing solutions and legislation through participation in AEM's I Make America program.
"It's more important than ever for our elected officials to understand the critical importance of our industry's role in sustaining economic prosperity and quality of life across America," said AEM President Dennis Slater. "These companies have really stepped up in their communities, and we greatly appreciate their dedication and hard work throughout the year."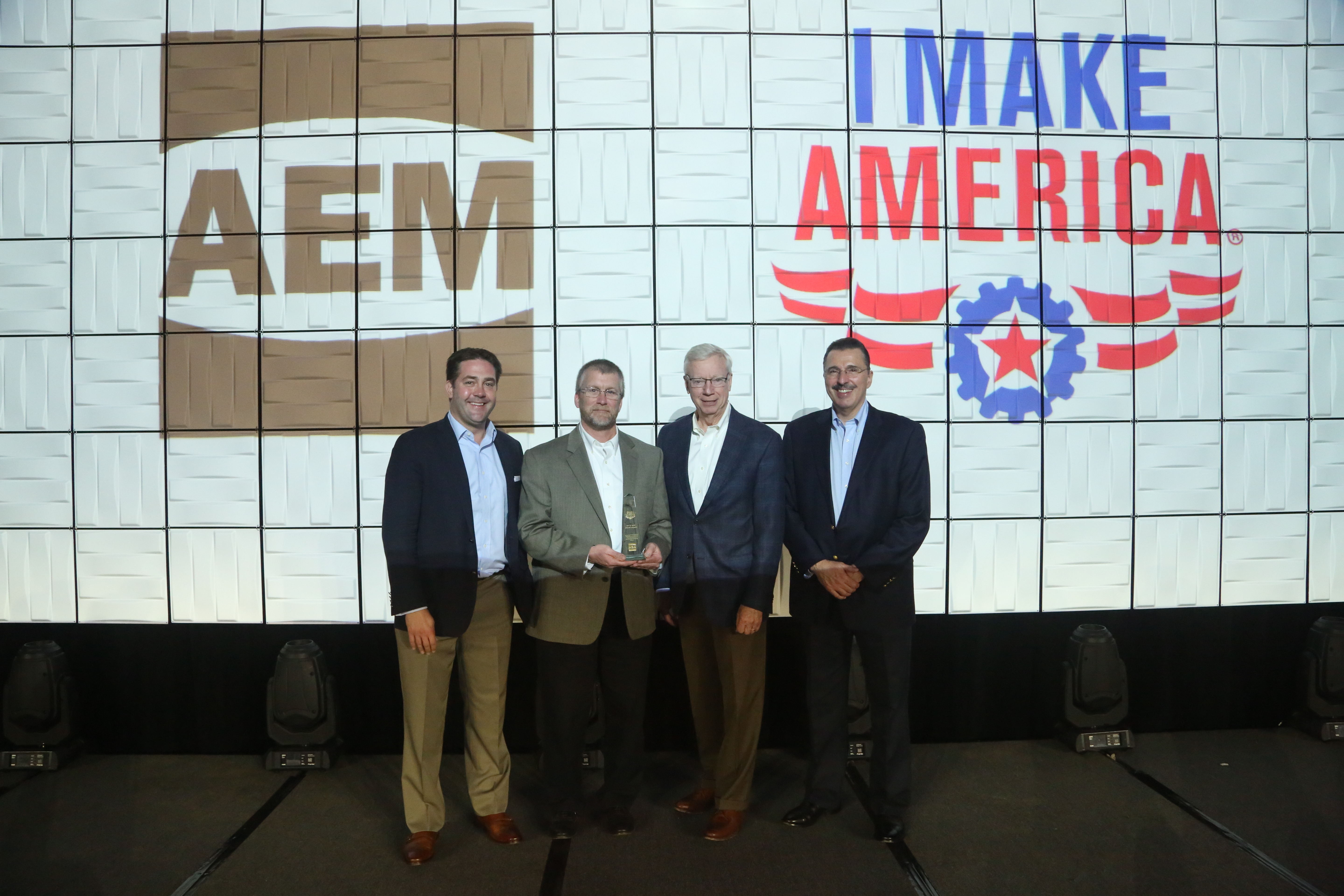 Photo from the 2018 AEM Business Meeting & Awards event, Thursday, Nov. 29, 2018, in Rancho Palos Verdes, Calif. (Casey Rodgers/AP Images for Association of Equipment Manufacturers).
To be eligible for AEM's award, a member company must meet a series of qualifications that capture the many ways in which manufacturers can advocate for industry issues. Gold award winners, for instance, may have hosted an elected official at their facility, written an op-ed on manufacturing issues for their local newspaper, or hosted an "I Make America" event at their facility (among other criteria).
Kondex President Jim Wessing and Executive Vice President Keith Johnson were on hand to accept the Company's award at AEM's Annual Conference in Los Angeles, California.
"This is the seventh consecutive year that Kondex has earned this honor and over a decade of proudly partnering with AEM in support of American manufacturing," Wessing reflected. "AEM has done an outstanding job of connecting manufacturers with elected officials to help promote positive dialog on our most important concerns."