While this time of year may be merry and bright, the rest of the year was certainly a challenge for most U.S. farmers. Weather played a significant factor this year. The wet spring delayed planting for just about everyone, a minor drought hit the Southeast, and an early cold front with rain (snow in the North) hindered the Fall harvest. Throw in the uncertainty in grain markets due to ongoing trade negotiations, and 2019 became a year to forget for many harvesters. The common thread to these factors is that they're beyond our control. As we approach a new year, let's focus on the things that we can control — our equipment and their components — to make 2020 our best harvest year! Kondex innovations helped many farmers realize a positive year despite its challenges.
The late planting and harvest generally led to higher-moisture grain to harvest as well as a wetter plant to magnify the degree of difficulty at harvest. In these conditions, grain is harder to thresh, easier to damage, and difficult to separate. Fortunately for our KX7 Concave and Kondex Revolution™ users, these conditions were far less burdensome thanks to both concaves being more aggressive with earlier threshing and greater capacity. Customers reported excellent grain quality and samples as well as rotor loss levels and plugging at or nearly zero.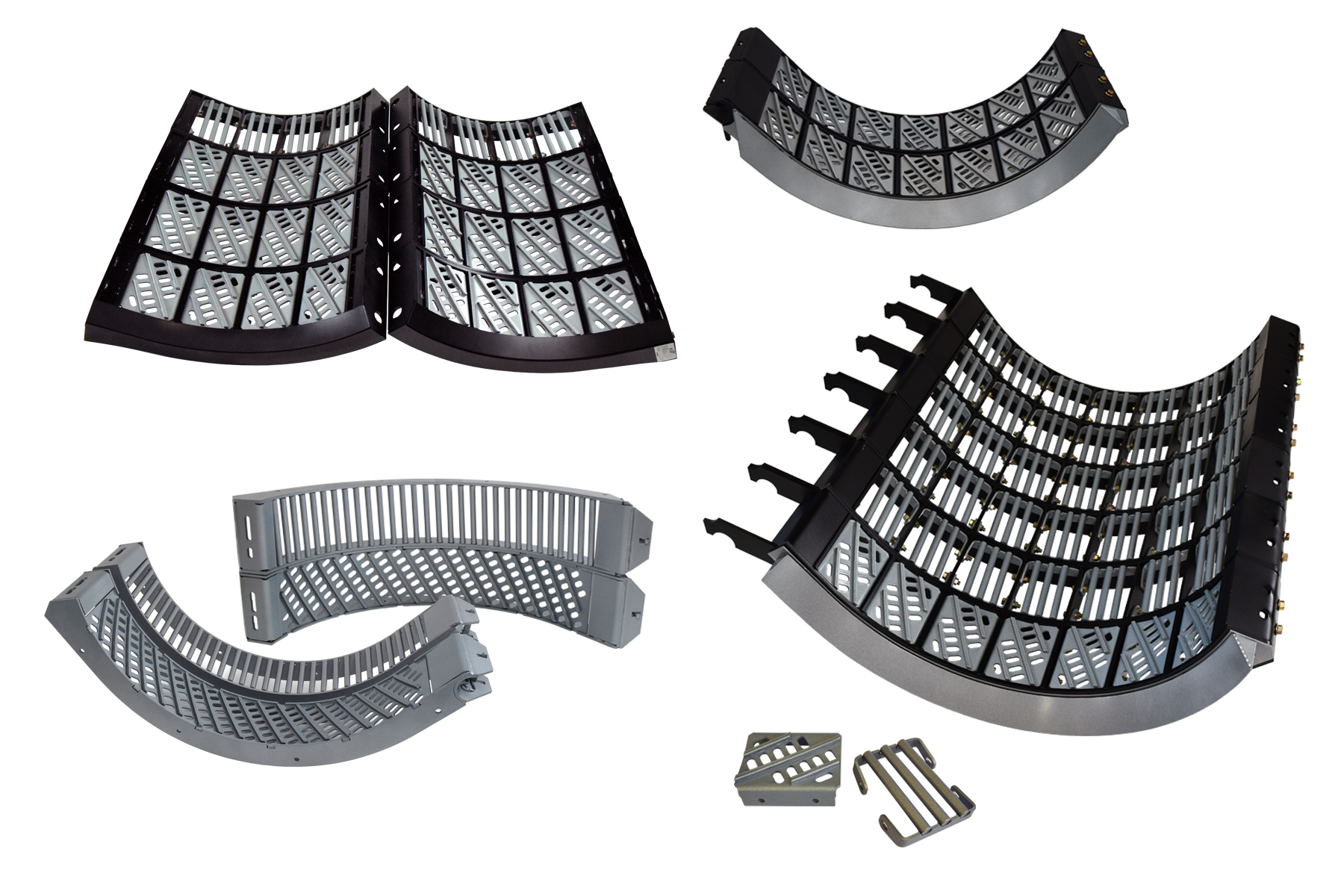 Kondex manufactures several concaves, including KX7 box-style concaves for most makes of combines and Kondex Revolution concaves for John Deere combines.
The decision on whether to harvest corn or beans first is a common challenge but seemed a little harder this year with the mixed planting times or replanting impacting crop maturity. Kondex concaves have a shared configuration that works exceptionally well for both crops, making the need to change between corn and beans less painful. With predictions for wheat acres dropping to a potential 110-year low next year (Source: Ag Web), corn and soybeans will continue to rise. Investing in KX7 or Kondex Revolution™ concaves this winter will not only yield better performance in these crops come harvest, but also increase efficiency.
In 2019, the trend toward no-till farming also increased. While there are varying schools of thought on this topic, those who retired their rippers are seeking better residue management. Kondex is meeting this demand at the first opportunity to address residue — harvest. Our Straw Claw® Chopper Blades were a hit in 2019 with their even crop mat distribution and smaller, more consistent particle sizes. We increased our product offering to include options for Case IH, Claas, Gleaner, John Deere, and Massey Ferguson. And while tillage farmers may not care so much about the cut quality, they will enjoy the fact that these blades outlast traditional blades by 2-3 times and feature a patented stay-sharp design!
There's no guarantee on what conditions we'll see in 2020, but a better vision to improve the areas you can control will go far to prepare you for whatever comes our way. Contact us to discuss your operation and what challenges you face. We'd love to strategize a solution to make 2020 your best harvest year!