In a long-standing annual tradition, Kondex proudly awarded five $400 scholarships to Seniors at Lomira High School. The recipients are chosen based on their academics, future field of study, career goals, as well as participation in extracurricular clubs such as 4-H, Future Farmers of America (FFA), Future Business Leaders of America (FBLA), and National Honor Society.
The 2019 recipients include Noah Danner, Nick Dudarenke, Crystal Geiger, Sawyer Krapfl, and Alex Meisenheimer. As future students of UW-Whitewater, Noah and Nick will be pursuing finance degrees, while Crystal will be studying finance and education with a goal of becoming a teacher. Sawyer is enrolled in the network and technical support specialist programs at Moraine Park Technical College. His goal is to garner a career in the networking field. Awardee Alex will be learning about business administration while attending St. Norbert College.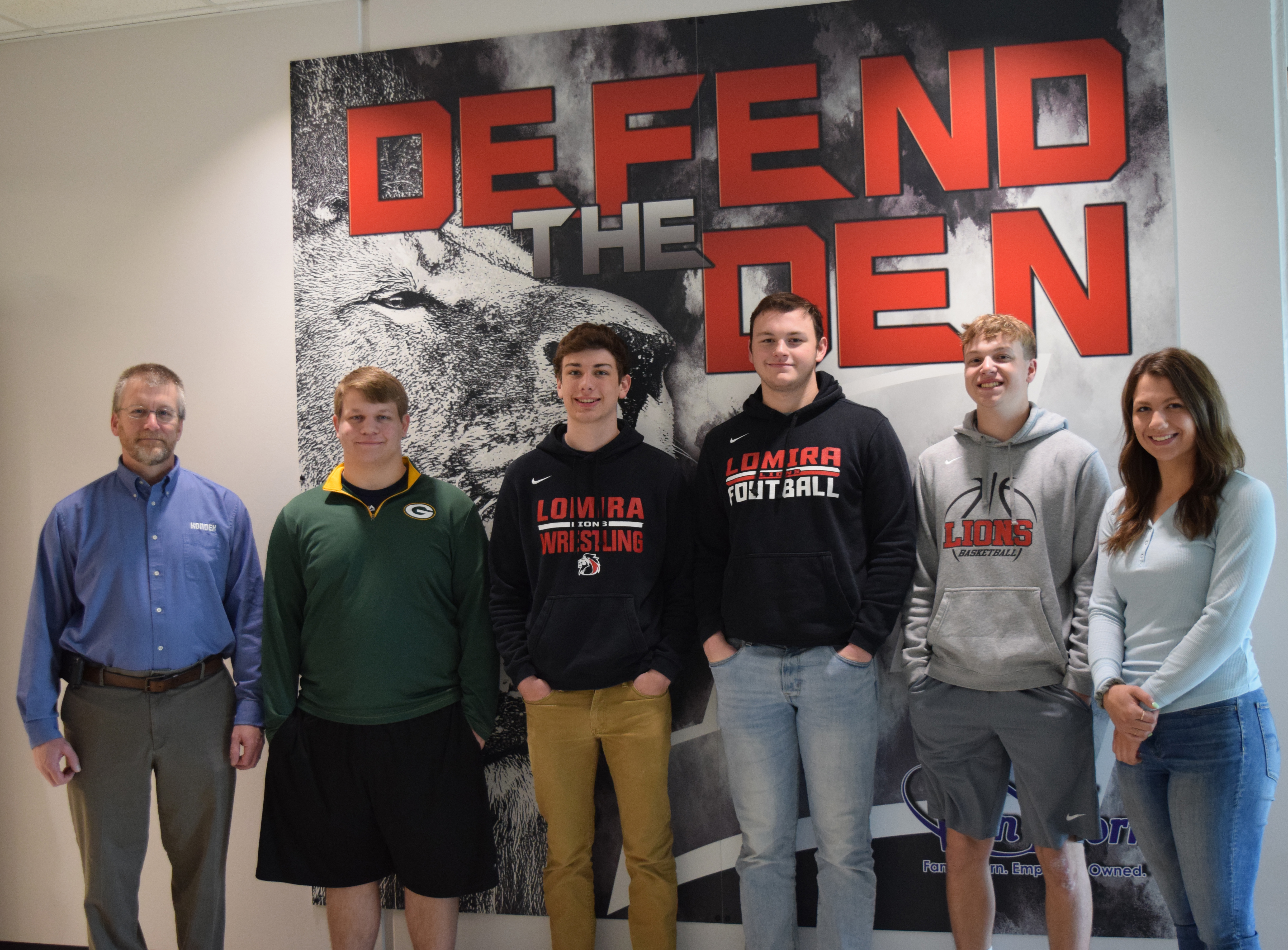 President Keith Johnson stands with scholarship recipients (L-R) Sawyer, Noah, Nick, Alex, and Crystal.
Kondex President Keith Johnson had this to say about the recipients: "We are proud to be able to support these exceptional young people in the Lomira community as they transition to the next phase of their education. Their involvement in activities related to agriculture, business, and academics have allowed these students to stand out in our selection process to receive these scholarships. We wish them all the success as they start their advanced studies and look forward to hopefully having them back in the Lomira community in the future."
Congratulations and best of luck to the entire senior class!