Kondex Corporation was recently named a recipient of the Association of Equipment Manufacturers' (AEM) 2020 Advocates Program Gold Award. The AEM Advocates Program recognizes AEM member companies that support the association through their active involvement in various advocacy efforts, including grassroots and public policy activities. This is the ninth consecutive gold-level award Kondex has received.
"Kondex partners with AEM to gain industry insights and help steer legislative policies in a pro-manufacturing direction," commented Kondex President Keith Johnson. "In past years, part of our award criteria was met by inviting legislators to our facility to better understand our business or by visiting elected officials in their offices. That was limited in 2020 due to the pandemic. Instead, much of our advocacy efforts were directed at offering our associates non-partisan education on legislative topics that impact manufacturing."
Awards have traditionally been presented at AEM's annual conference. This year's conference occurred virtually, with awards shipped to member companies following the event.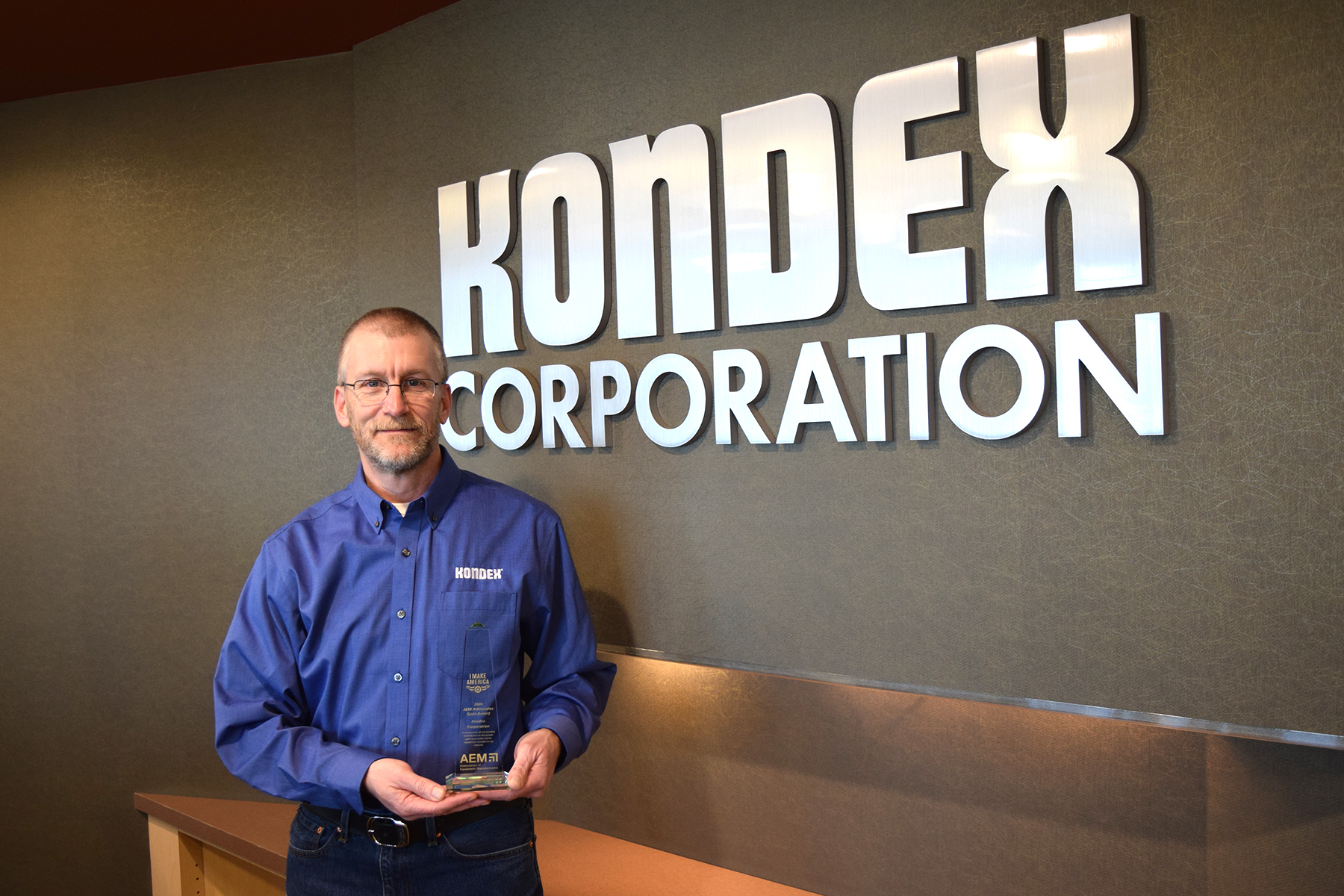 Kondex President Keith Johnson holds the 2020 AEM Advocates Gold Award
AEM is the North American-based international trade group representing off-road equipment manufacturers and suppliers, with more than 1,000 companies and more than 200 product lines in the agriculture and construction-related industry sectors worldwide. The equipment manufacturing industry in the United States supports 2.8 million jobs and contributes roughly $288 billion to the economy every year.