Annually, Kondex proudly awards five $400 scholarships to graduating Seniors of Lomira High School. The recipients are chosen based on their academics, future field of study, career goals, as well as participation in extracurricular clubs such as 4-H, Future Farmers of America (FFA), Future Business Leaders of America (FBLA), and National Honor Society.
The 2021 recipients include Zach Dewhurst, Olivia Filber, Katelyn King, Jesse Weber, and Dayne Zingsheim. As future students of UW-Platteville and UW-Stout respectively, Dayne and Zach will both be pursuing Mechanical Engineering. Katelyn, having grown up on a farm, has chosen to study Agribusiness at Purdue University. Jesse plans to attend Upper Iowa University in Fayette, Iowa to learn about Business Management, while Olivia will study Human Resource Management at Ripon College.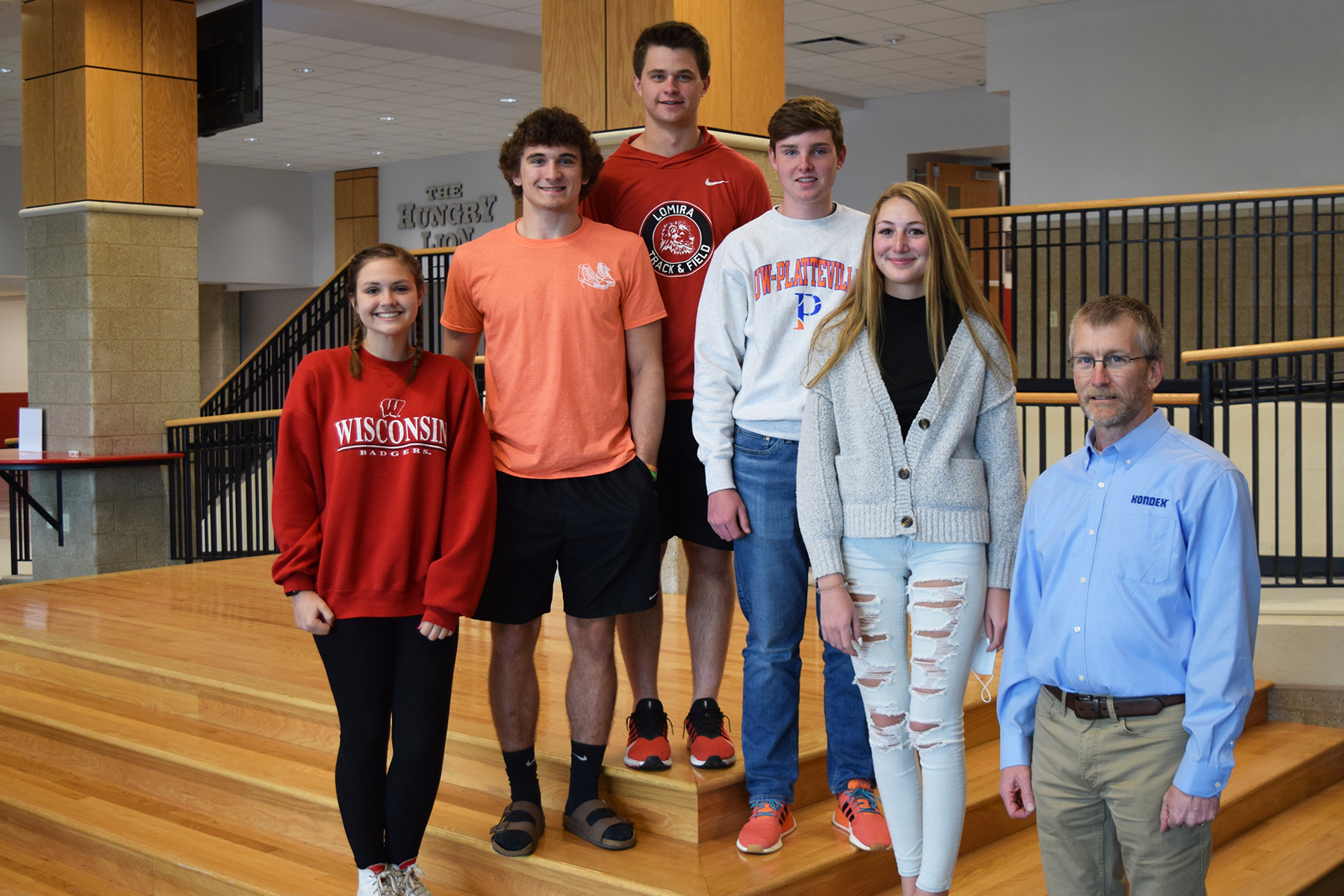 Kondex President Keith Johnson (far right) congratulates the 2021 Lomira High School scholarship recipients (L to R) Olivia Filber, Jesse Weber, Zach Dewhurst, Dayne Zingsheim, and Katelyn King.
Kondex President Keith Johnson had this to say about the recipients, "Year after year it is an absolute pleasure to see the talent and ambition exhibited by the young people in the Lomira community. With many of this year's recipients being actively involved in organizations like 4-H and Future Farmers of America, it ties so well to Kondex's mission of feeding and fueling the world. We wish them all success as they start their advanced studies and look forward to hopefully having them back in the community in the future."
Congratulations and best of luck to the entire Senior class!