Kondex Corporation recently launched its online store, kondexparts.com, featuring its Drill Defender™ horizontal directional drilling (HDD) product line. The store offers HDD contractors an easy-to-navigate source for purchasing underground boring components. The site currently includes a variety of dirt and cobble bits, with starter rods and collars soon to be added. Through April 30, 2021, the store also includes free ground shipping to U.S. locations.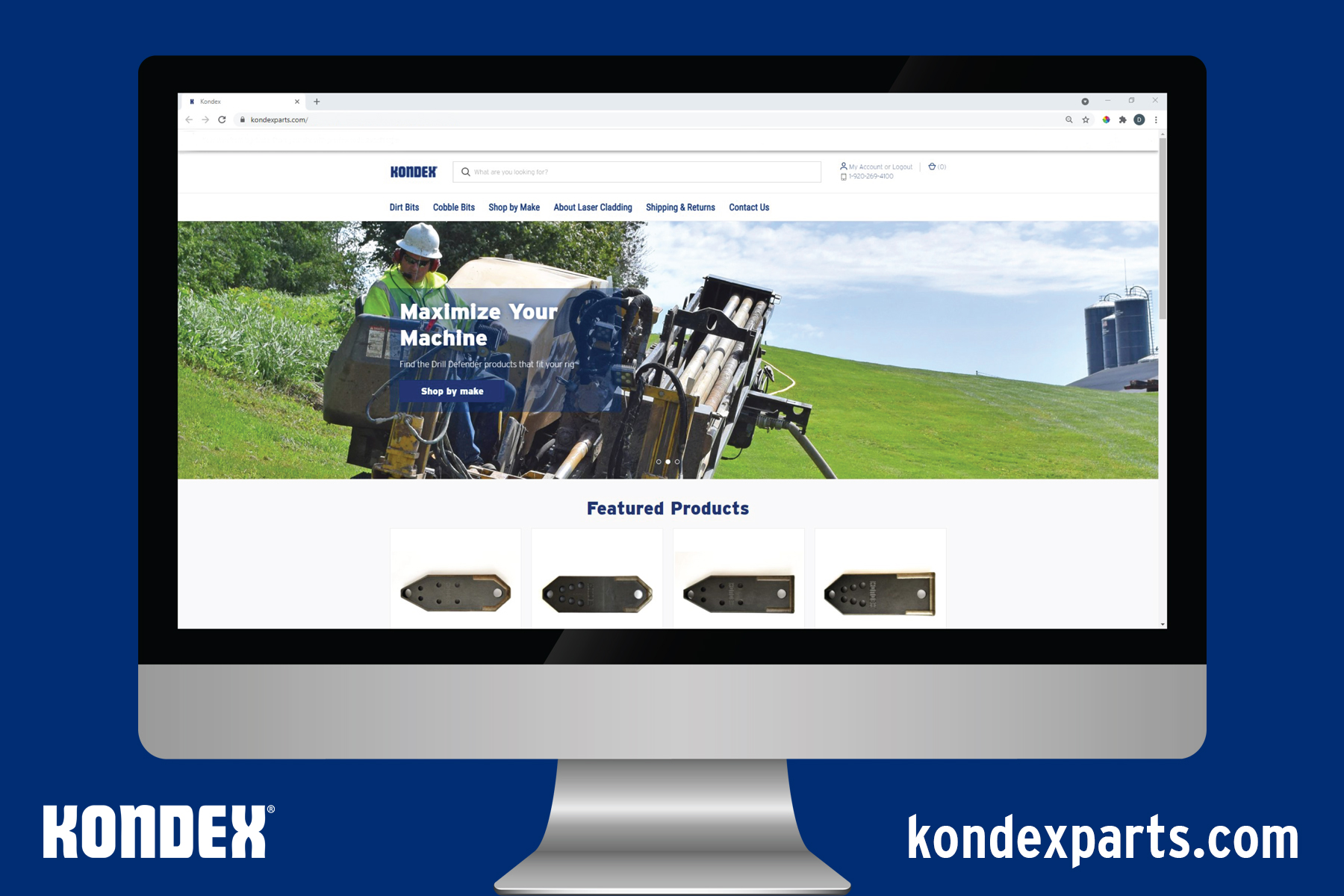 "What sets our products apart from alternatives on the market is our wear prevention," commented Kondex VP of Sales John Wagner. "We are using a laser cladding additive that exceeds the limits of hard face welding that's traditionally used in this industry. Not only is laser cladding a more durable and carbide-dense protection, but the application method utilized also allows us to add laser cladding to product areas that otherwise could not be protected."
Kondex has more than 10 years of experience with laser cladding technology, and historically sees its use increase product life by an average of 2-3 times. This is true for drilling applications, as well as laser cladding on its agricultural and lawn and turf products.
"Our goal with laser cladding is to greatly reduce how quickly a product wears by shielding the base material," Wagner explained. "As a product wears, its performance also degrades. So, the longer we can maintain near net shape, the longer our products will perform at optimal levels. This is a tremendous value in underground drilling, as it reduces the amount of down time otherwise needed to replace worn parts."
Shop our online store, or contact us for additional information.