Kondex Corporation recently donated $2,500 towards the swing set portion of the new Sterr Park playground equipment initiative.
This project is being spearheaded by the Friends of Lomira Parks. Founded in May of 2021 and recognized as a 501(c)(3) charitable organization in July, the Friends committee began a fundraising campaign after receiving a large piece of playground equipment via a private citizen donation. Looking to build off this gift, the committee set a goal of raising at least $60,000 for additional equipment, its installation, and the surfacing of the playground. They intend to complete the project in phases over the next two years as funds become available.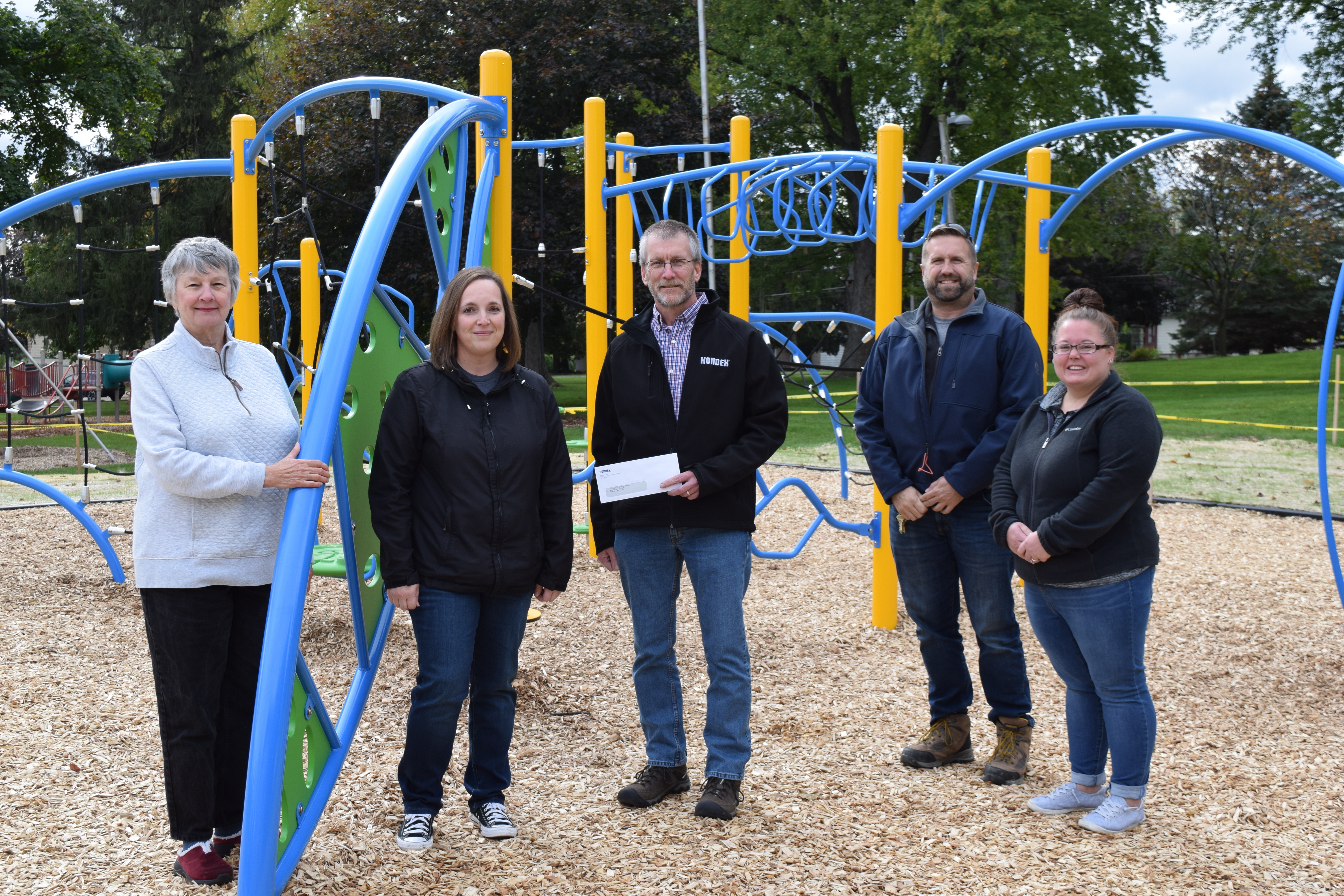 Kondex President Keith Johnson (center) presents the donation check to Friends of Lomira Parks in front of the originally donated playground equipment at Sterr Park
"Kondex is committed to supporting our local communities, especially our hometown of Lomira. We welcomed the opportunity to better understand the committee's needs and where we may be able to lend a hand," commented Kondex President Keith Johnson. "I encourage other local businesses, community organizations, and private citizens to learn more about this initiative, to see how they may be of service to this worthy cause."
To stay updated on the project's progress, please visit https://www.facebook.com/FriendsofLomiraParks.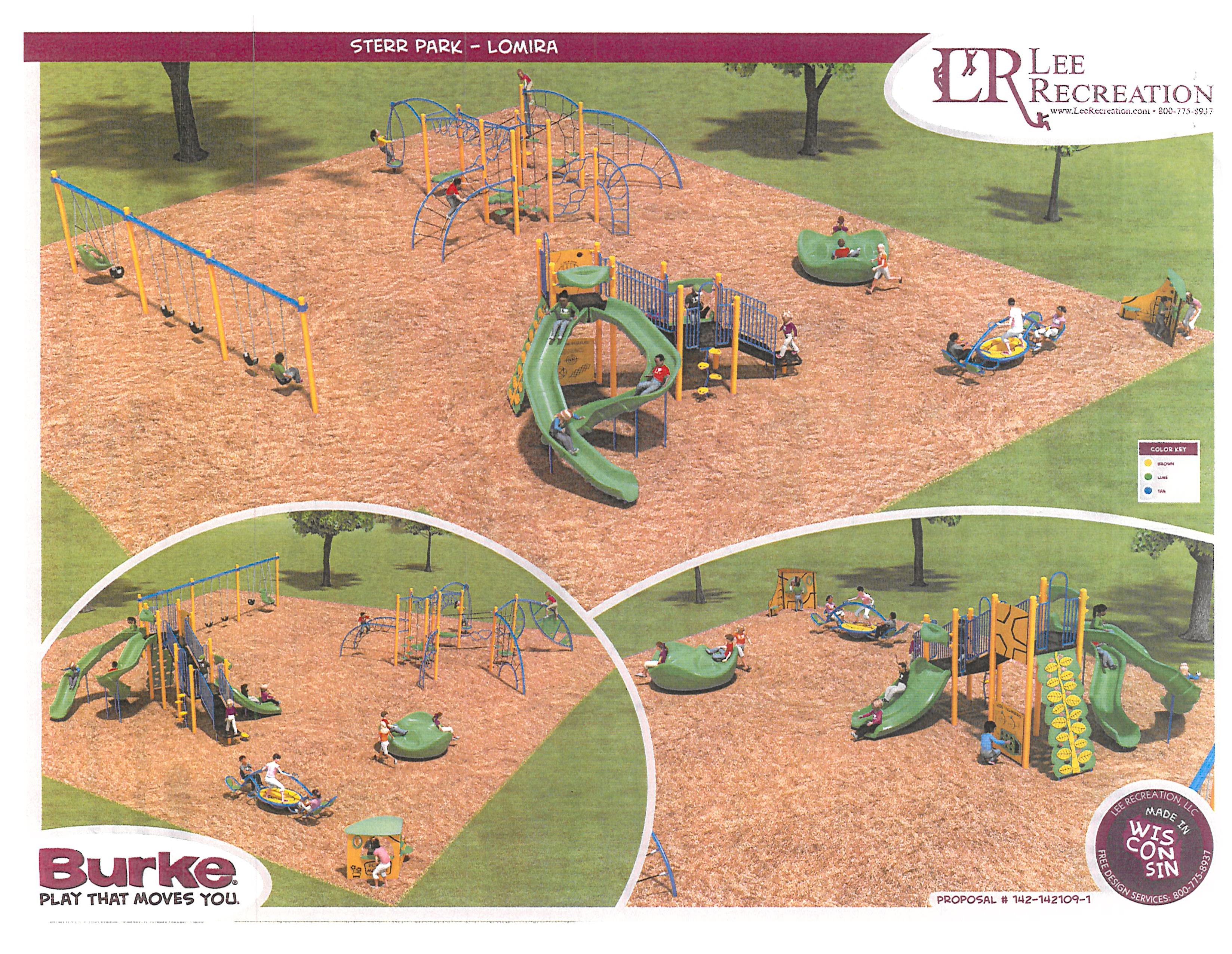 Provided rendering of the completed project