In an annual tradition that began in the late 1990s, Kondex associates were recently given the opportunity to donate to local causes. This year, associates raised $1,335 for the Lomira Food Pantry and an additional $790 for the Lomira Giving Tree! These resources will not only be used to distribute food and holiday gifts, but also help towards things like rent, utilities, medical/dental expenses, and/or gas to those in need within our community.
"We believe in helping those in our community who are less fortunate or have fallen on hard times. It has been a challenging year for so many with the pandemic, and it's uplifting to see our associates continue to give to others when they themselves might be struggling," commented Kondex Human Resources Representative Kelly Peterson.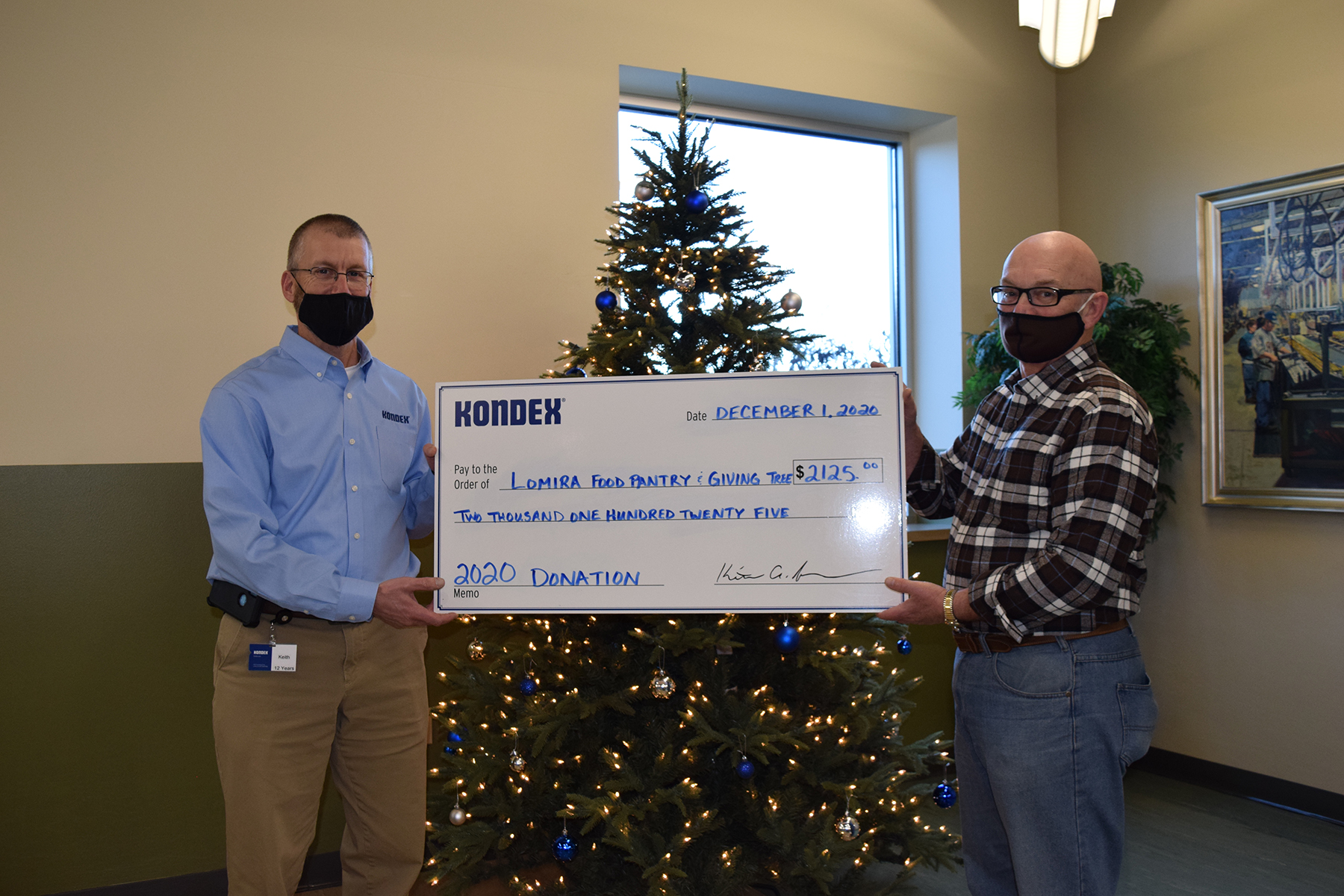 Both the Food Pantry and Giving Tree charities are a division of Trinity United Methodist Church's Compassionate Fund, chaired by longtime friend of Kondex, Ralph Germain. The Pantry is typically open the 2nd and 4th Saturdays of the month; however, Christmas alters that schedule a bit this year. For assistance or to volunteer, please contact Ralph at 920-979-3041.