Kondex was recently named winner of its fifth AE50 Award from the American Society of Agricultural and Biological Engineers (ASABE). This industry-renowned merit annually recognizes the top 50 agricultural innovations in product or system engineering, and was jointly awarded to Kondex and John Deere for the advances of their Kondex RevolutionTM concaves.
"It is an honor to be recognized by the organization that sets the international standards for agricultural engineering," said Kondex President Keith Johnson. "Farming is an essential industry that we've proudly served since our founding in 1974, and a market we continually strive to improve through product innovation. Our Kondex Revolution concaves deliver solutions that improve harvest intake, grain quality, and productivity, which has a global impact on our ability to feed and fuel the world."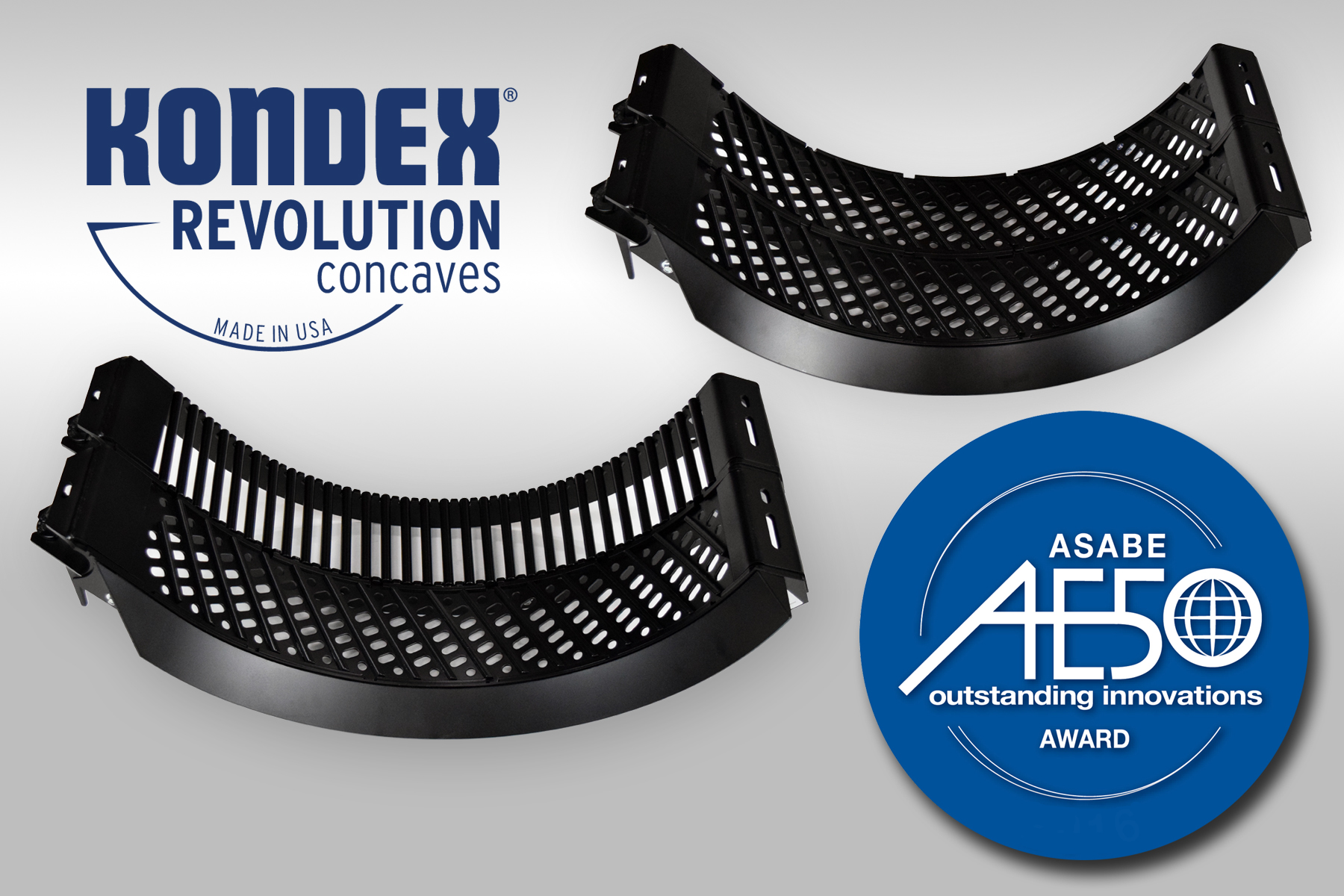 Kondex Revolution concaves are high-performance threshing components within combines that are used to harvest crops. They feature a helical, half-width design with continuous angled threshing or separating bars. These elements result in improved threshing (removal of kernels/grain from crop); reduced whitecaps, grain damage, and plugging; and improved combine productivity. There are two assembly options: MaxThresh, for optimal threshing, and MaxRound for ultimate separation. Kondex Revolution concaves are available exclusively through John Deere dealers as service parts or factory-installed production options.

The AE50 awards program emphasizes the role of new products and systems in bringing advanced technology to the marketplace. These engineering developments help farmers, food processors and equipment manufacturers increase efficiency, enhance quality, improve safety, and increase profits. Kondex Revolution concaves and all AE50 winning innovations will be featured in the January/February issue of ASABE's Resource magazine.
Learn more about our Kondex Revolution concaves, or talk to your local John Deere dealer to discuss purchasing options.