Kondex Purchasing Agent Rosanne Kowal recently retired from the Company after 32 years of service. Kowal began her career in the Packaging Department where she boxed sickle sections used in agricultural equipment. A few months later, she transferred to a machine operator role, and approximately two years into her tenure, she started in the Purchasing Department. In the past 30 years, Kowal has helped establish numerous supplier relationships and business expectations.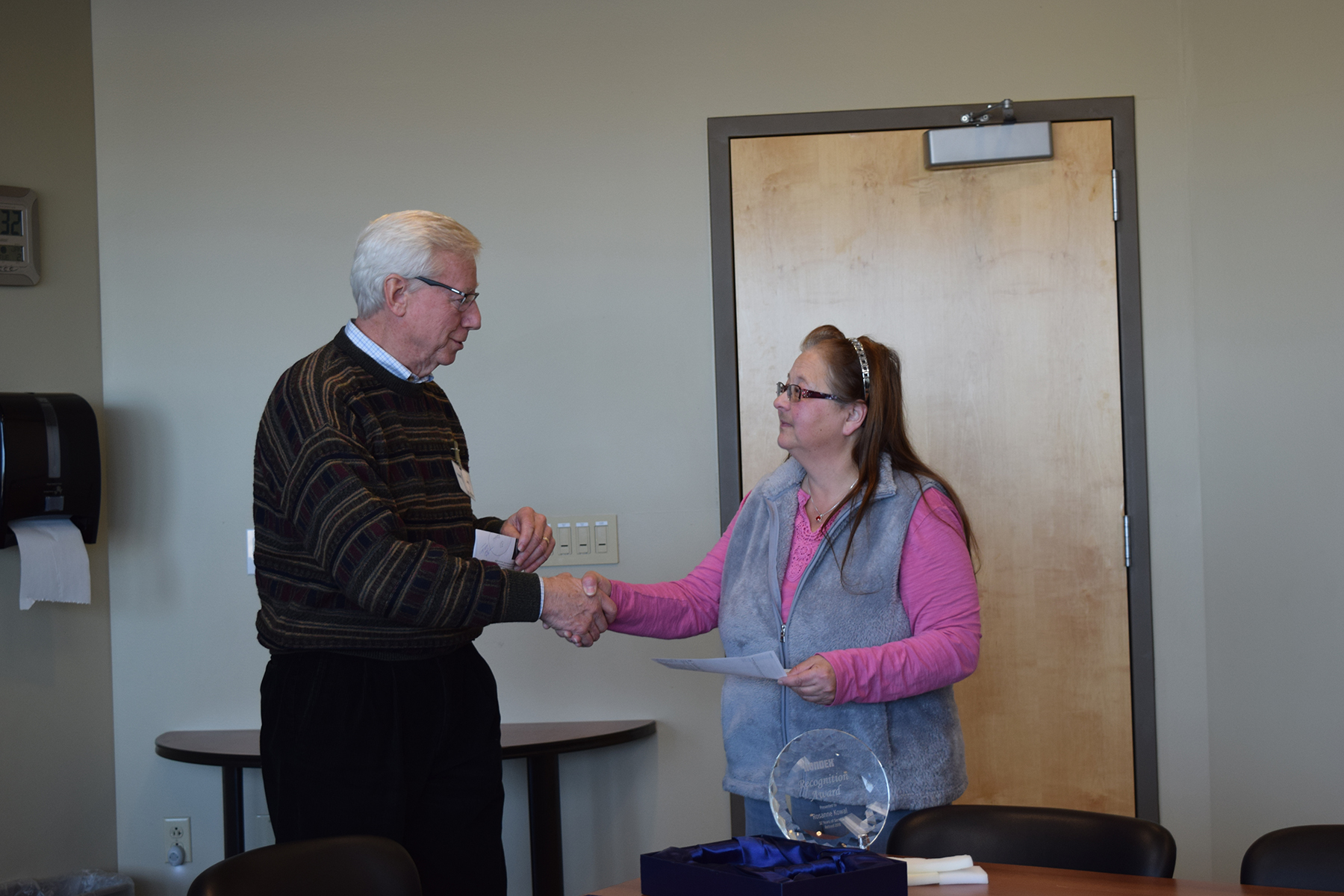 Kondex President Jim Wessing shakes Rosanne Kowal's hand on her last day with the company.
"Rosanne is a very detail-oriented person — a trait that served her well in her purchasing role here at Kondex," commented Company President Jim Wessing. "She was an excellent buyer for us, and we truly appreciate her years of dedication to the company. We wish her the best in her retirement."
"My time at Kondex Corporation has been a fulfilling work experience," said Kowal. "I will miss many of the friends I have made being part of the Kondex family and wish you all the best."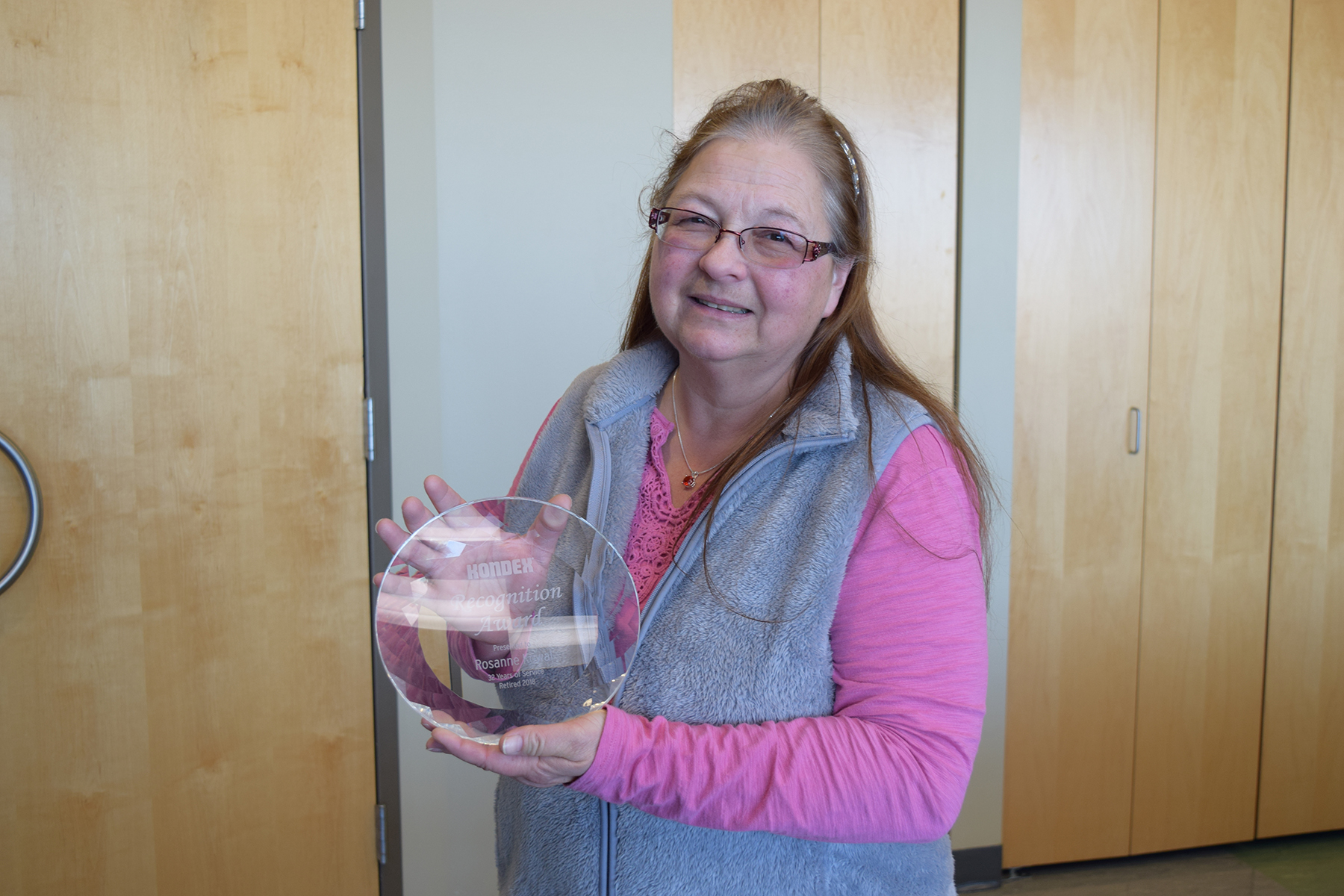 Rosanne holds her retirement plaque.