Another year of Project GRILL (Growing Readiness in Learning and Leading) is behind us, and each year brings its own challenges and celebrations. Kondex partnered with Oakfield High School for its eighth year of support.
Project GRILL is an initiative of Fond du Lac Works, a program of Envision Greater Fond du Lac and is designed to introduce high schoolers to career opportunities available in manufacturing. For the full school year, students are tasked with designing and building a working charcoal grill from scratch. There are eight participating high schools with eight sponsor companies that offer support and assistance on the project.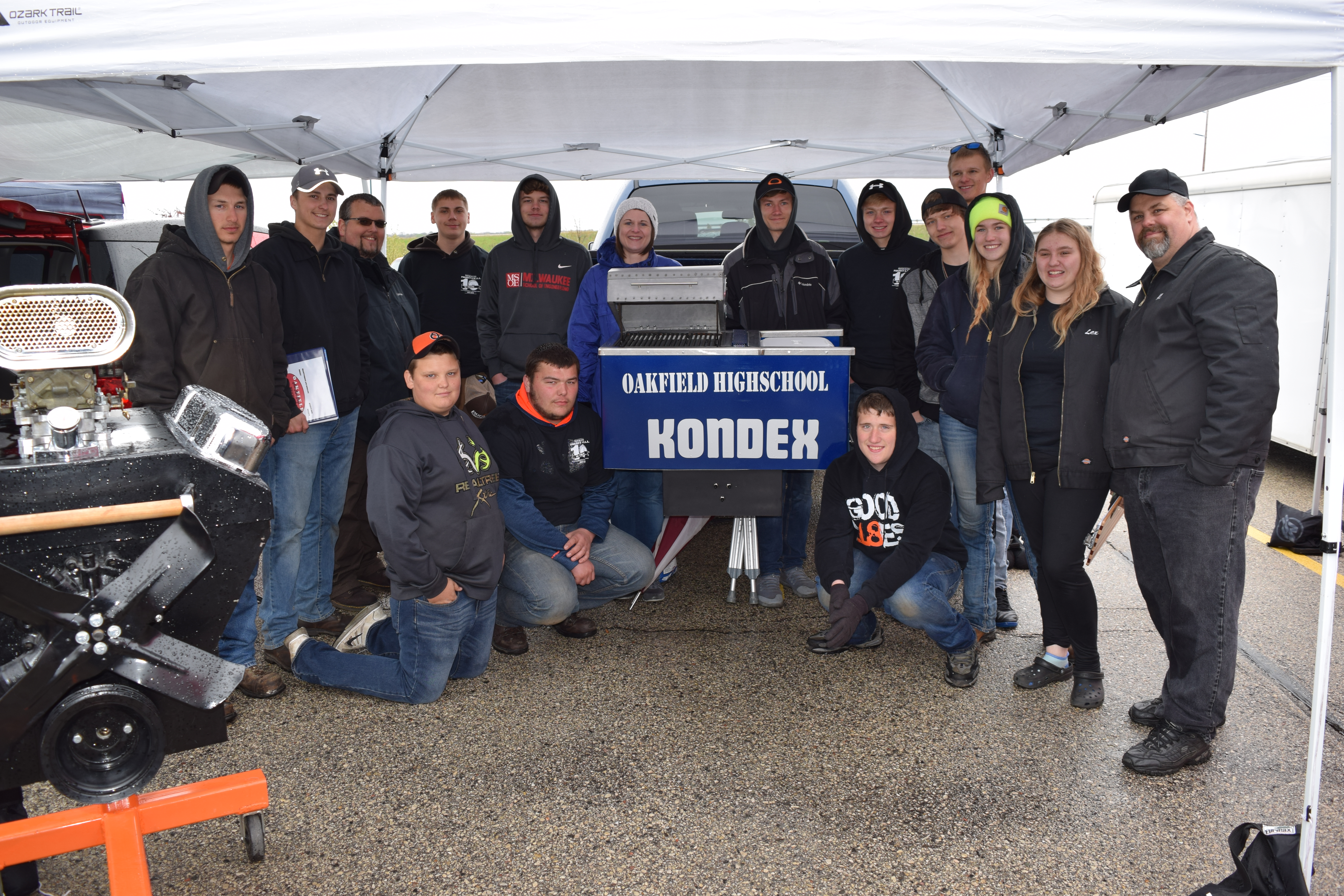 "With a different school and group of students each year, it's always fun to kick off the project in the fall and see what ideas the students have," commented Kondex Quality Assurance Manager and Project GRILL Mentor Rick Pribnow. "As we work with the students throughout the year, we start to see challenges arise — some of which are true to manufacturing hurdles we'd faced at one point. That's the joy of this program; students get a real-life look at manufacturing from all angles."
All schools revealed their finished grills at the 10th annual unveiling celebration on May 11 in Fond du Lac. As expected, there were grills of all shapes and sizes. The Oakfield High School grill was designed, engineered, and manufactured to mount in a truck's trailer hitch receiver.
"We built our grill for portability and practicality for tailgating, camping, and any other event where you want to show off your truck and have a grill to go," said Brandon Anderson, a student at Oakfield High School and project manager for the team.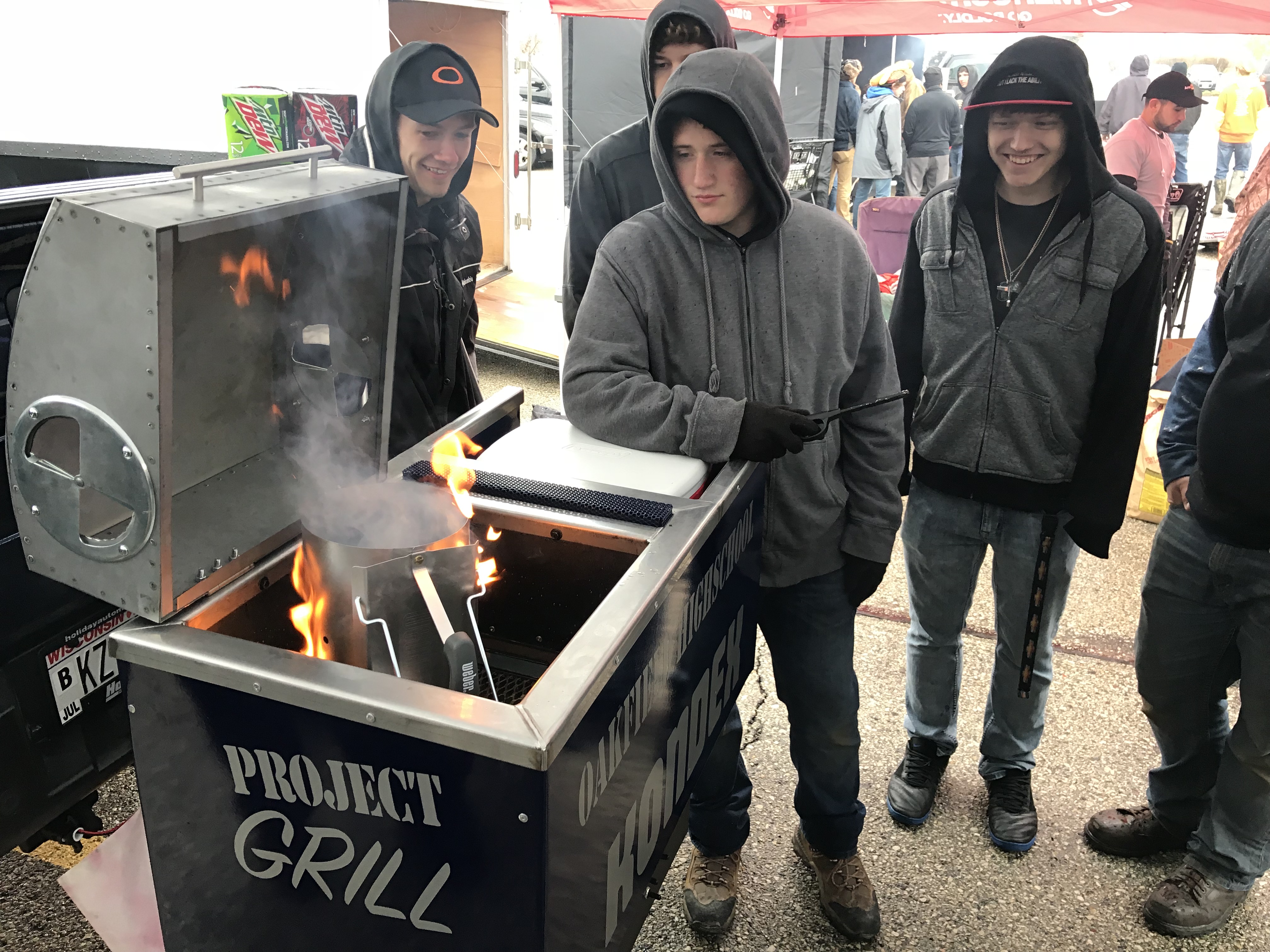 Beyond its portability, some of the grill features include a seat track to adjust the height, angle, and distance from the truck; a built-in tool drawer; cooler storage space; kaowool insulation for a cool-touch outer exterior; vent system; and custom vinyl decals cut by the students.
"The project was pretty stressful at times," Anderson noted. "There were times where things weren't fitting exactly, and we had to get more precise measurements to tweak the Solid Works design." The team overcame these challenges with a very show-worthy grill for the unveiling.
Oakfield High School was named Best of Show winner, as voted by the manufacturing representatives and students. The winner is based on the points earned against several judging criteria, some of which include portability; airflow controls; durability; creativity; inclusion of program, sponsor, and school logos; presentation and display; and budget management.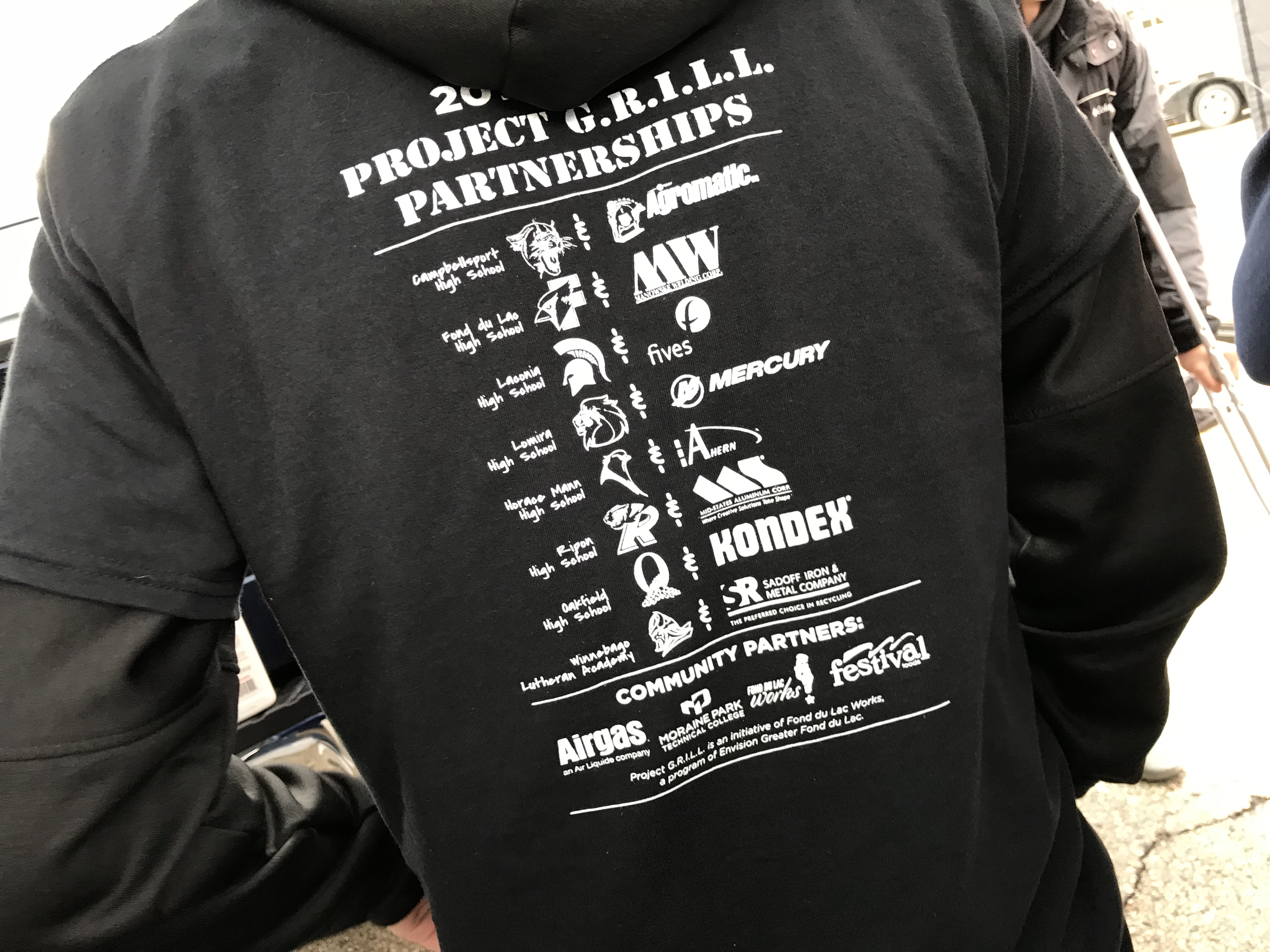 This is the second year that Oakfield High School Technical Education Instructor Al Kamenski has been involved in the program. "What I enjoy most about Project GRILL is the student presentations to all of the sponsor business leaders," he said. "After presenting their plans for the grill, the students were able to interact with the business leaders, who gave many positive comments. It's important to continue this relationship building between schools and manufacturers."
Kondex has made a tradition of bringing the project team and their grill to its facility at the close of the school year, and this year was no exception. The Oakfield team shared their craftsmanship with all Kondex associates on May 23, when everyone could also enjoy a burger while discussing the project with the students.
"Congratulations to the team for a successful project and earning Best of Show," said Pribnow.