On May 6, 2022, the 14th year of Envision Greater Fond du Lac's Project GRILL (Growing Readiness in Learning and Leading) was celebrated with a grill unveiling event at the Fond du Lac Festival Foods. This was the 12th year Kondex has supported the program, which pairs local high schools with manufacturers to build a working charcoal grill from scratch. This year-long program aims to provide students with hands-on education about career opportunities within manufacturing and skilled trades.
The North Fond du Lac Project GRILL team poses in front of their custom-built grill
Kondex was one of six partner manufacturers, and this year supported North Fond du Lac High School, whose students made a modular grill modeled after a coil steel train car. The team had already arranged a buyer for the grill – McNeilus Steel of Fond du Lac – who receives their steel on coil rail cars. While the program rules only require a grill, North Fond du Lac fabricated a cooler opposite the grill to match the coil car design and decorated the grill with replica trucks, couplers, and car ladders. The team's creativity led to a Best of Show Runner Up Award, which was announced at the unveiling event.
Kondex annually assigns two business representatives to support each partner school. Human Resources Representative Kelly Peterson has been involved with Project GRILL since its inception 14 years ago, 7 of which were with Kondex, while Lead Metallurgist Casey Placek joined for the first time this year.
"Days into starting at Kondex in 2013, I attended Project GRILL as my first offsite work event. In the years since, I've helped by providing weld analysis or other advice, and enjoyed being part of the official support team this year," commented Placek. "I was pleased to hear how many students were considering careers in manufacturing. The industry has changed significantly and offers a lot of excellent opportunities to the upcoming workforce."
In an interview with Fox 11 News, Bernadette Ericksen with Envision Greater Fond du Lac further defines Project GRILL and indicates that 64 students in this year's program expressed interest in skilled trades or manufacturing careers upon graduation. Kondex has hired several associates who had participated in Project GRILL in high school.
"I continue to be impressed every year with the pride that students and teachers exude because of being part of Project GRILL," said Peterson. "We have some great emerging leaders, welders, designers, and salespeople that come out of these groups. The students we hire from Project GRILL tend to be go-getters, thrive to take on new challenges, and don't back away from opportunities to learn. It's a pleasure being a part of this program."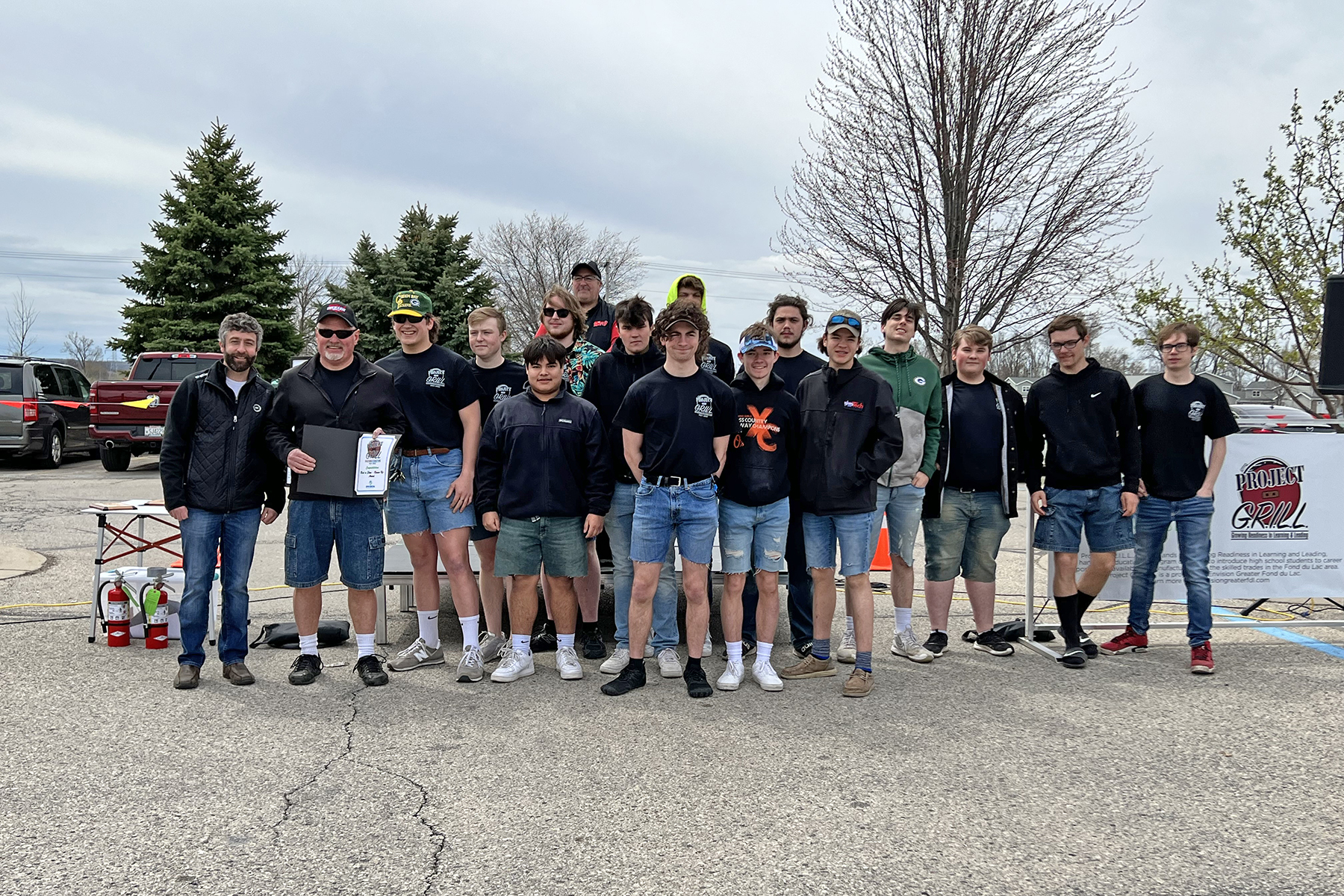 The team accepts their Best of Show Runner Up Award at the Project GRILL unveiling event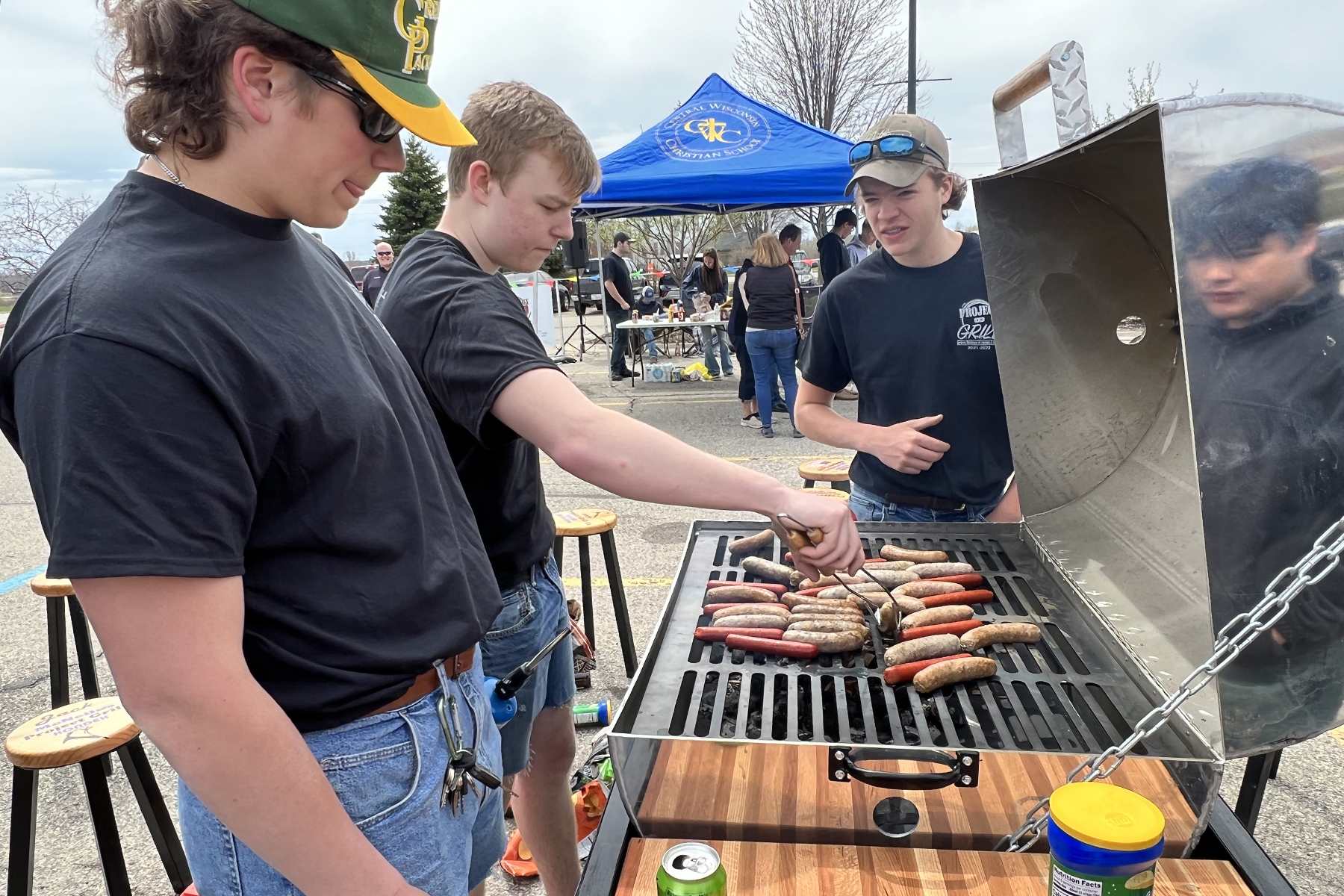 Students grilling brats and burgers at the Project GRILL unveiling event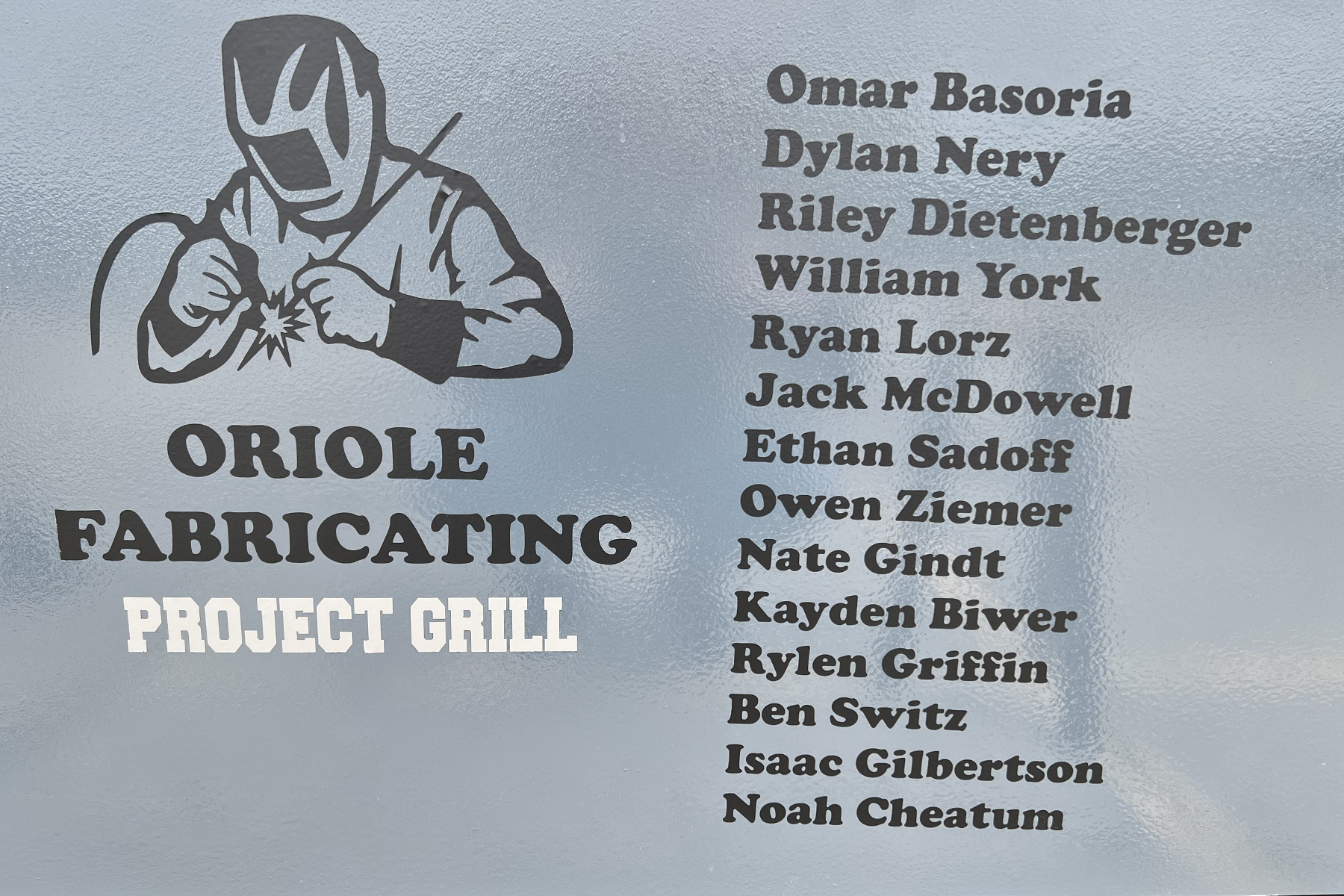 North Fond du Lac Project GRILL team member names are listed on the back of their custom grill