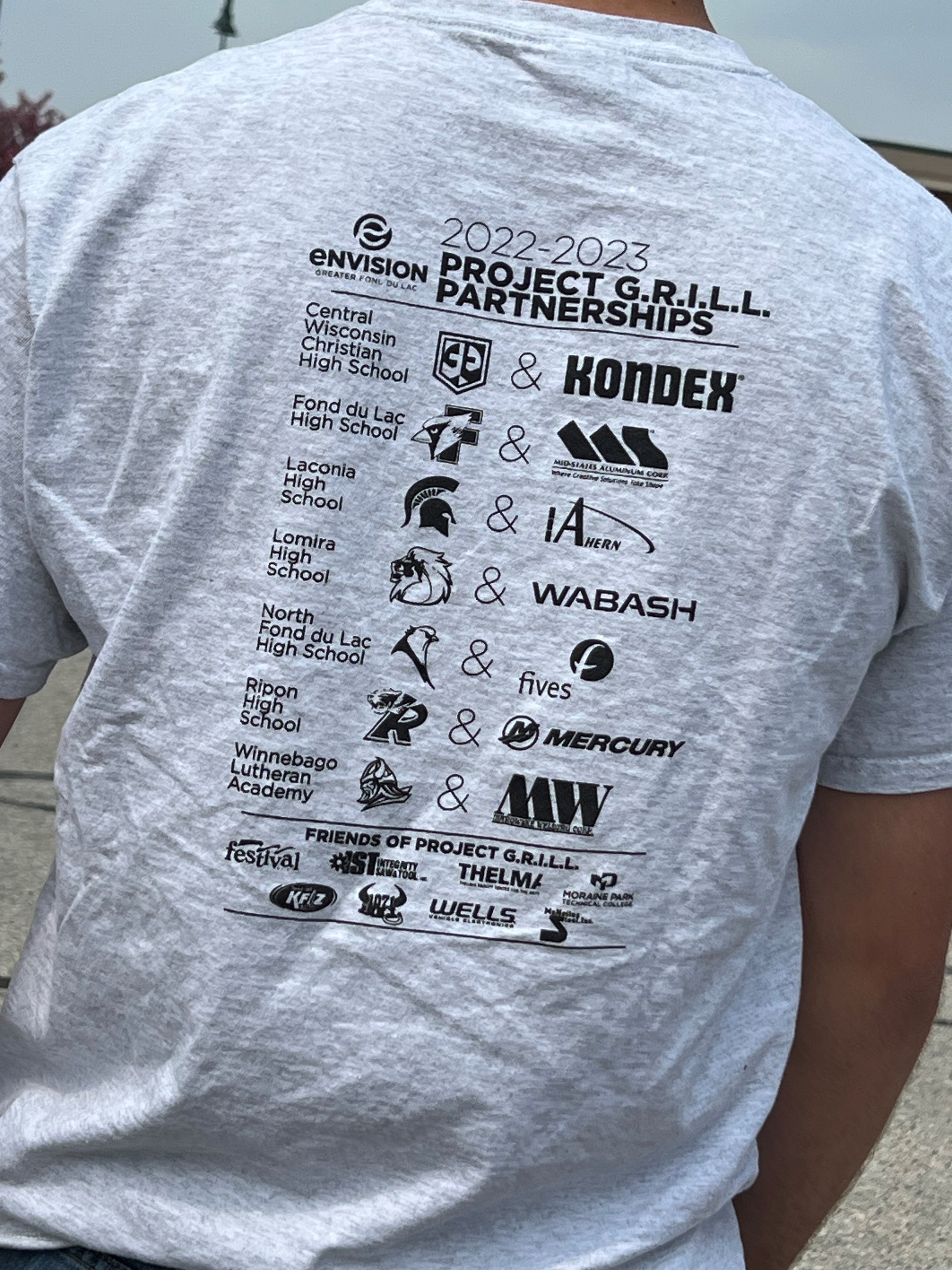 Envision Greater Fond du Lac's 15th year of Project G.R.I.L.L. (Growing Readiness in Learning and Leading) was celebrated on May 19, 2023, with an unveiling event at the Fond du Lac Festival Foods. Here, seven competing high school teams showcased their custom-fabricated grills. This is the 13th year Kondex has supported the program, and was paired with Central Wisconsin Christian School (CWC). Project G.R.I.L.L. aims to provide students with hands-on education and career opportunities within manufacturing and skilled trades.
In addition to the fabrication work involved, the program also focuses on project management, including budget adherence, supply chain management, and sales. The CWC grill is a double-wide gas grill design that was sold to Piggly Wiggly in Waupun, Wisconsin, where it will be used for brat fry fundraisers.
"Project G.R.I.L.L. is a huge learning experience for our students that provides a great opportunity for the kids in building their grills," commented CWC Teacher Russ Smies. "Working with the industry partners, the kids receive a lot of feedback and different ideas to help them with their project. I really like working with different businesses each year and gaining different perspectives."
The CWC team followed a varsity and junior varsity structure, with a core group of seven students leading the project as varsity participants and the remainder JV who will step into larger roles in upcoming years. The team was pleased with how smoothly the project was completed, along with having finished everything on time.
"CWC is relatively new to the program, and has really improved their planning and project organization year over year," commented Kondex Lead Metallurgist Casey Placek. "With more traditional grills from multiple schools this year, the judging was difficult. I've enjoyed working with the team and wish them continued success in their future careers."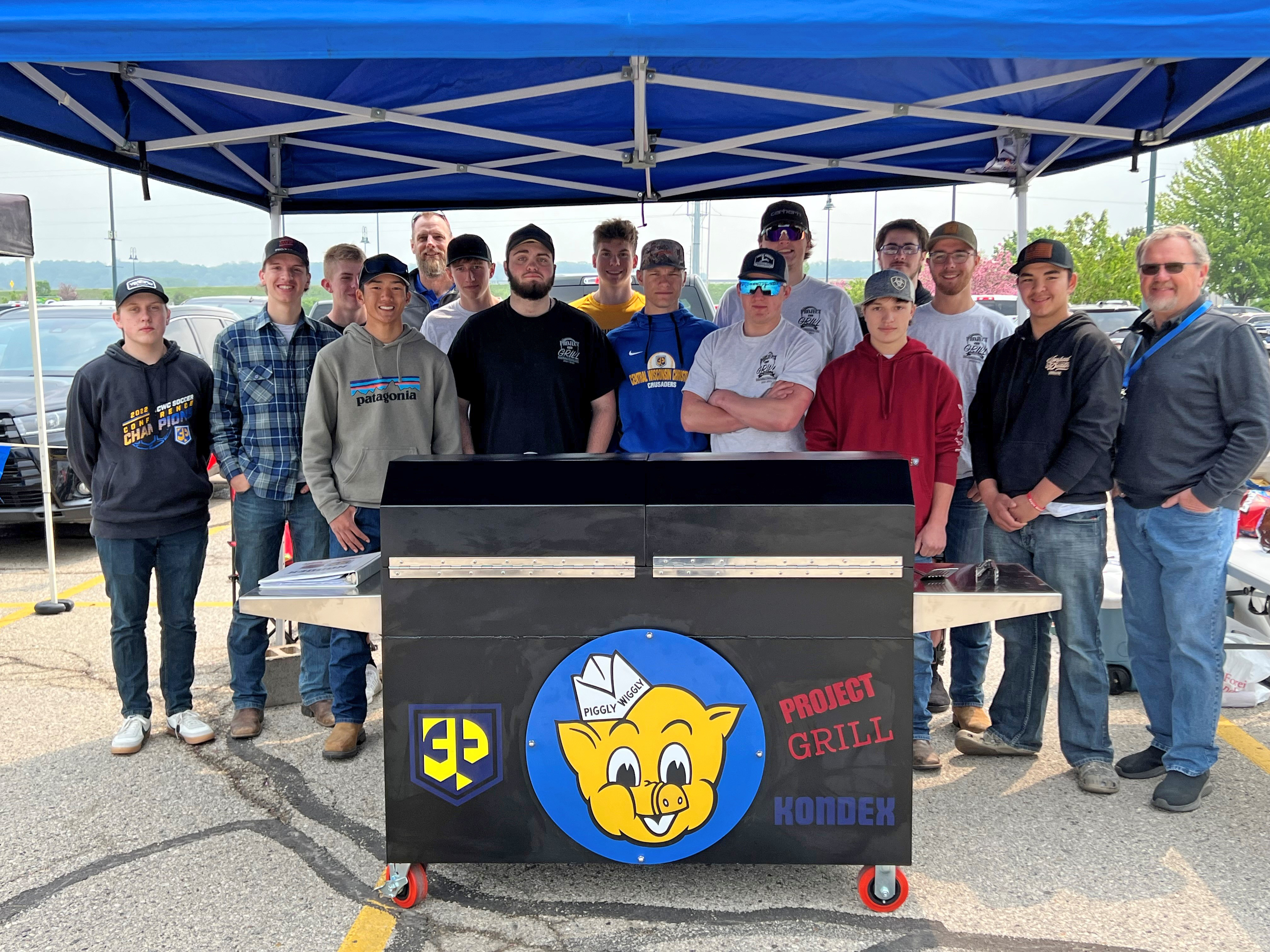 2022-2023 Project G.R.I.L.L. CWC Team Photo (L to R): Eli Westover, Parker Cupery, Aydenn Brown, Ryan DeVries, Teacher Mr. Russ Smies, Brayden Lerum, Eli Guhlke, Isaac Abel, Cody VanHerwaarden, Jacob Ruissen, Micah Bartlett, Wyatt Guse, Keagan Bobholz, Nathan Tibbe, Arik VanderGalien, and Assistant Mr. Leon Steenbergen