Recycling is just one way Kondex promotes sustainability. Having been ISO 14001 certified since 2009, environmental awareness has long been at the forefront of its manufacturing operations (learn more about our ISO 14001 credentials). Kondex supports a long list of recycling efforts – if it can be recycled, at Kondex it is. From common scrap metals like shavings, remnants, and steel banding to general purpose metals like old racking and decommissioned machinery, Kondex is recycling all steels – regardless of what they are.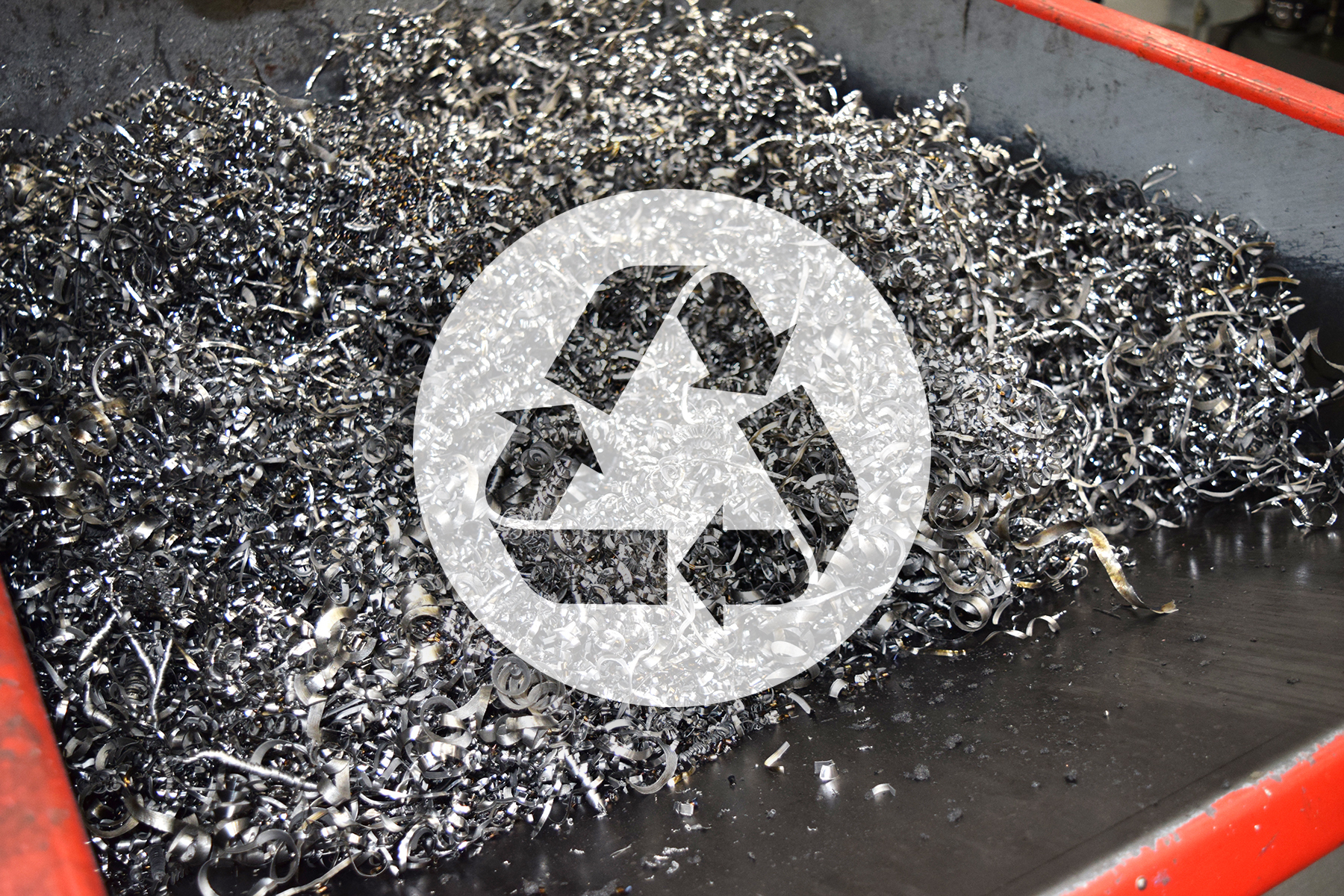 Like many companies, other common recyclables include paper, cardboard, and wood pallets. Less recognized recyclables include lightbulbs, ballasts, electronics, and batteries. Kondex also commits a significant effort to handle manufacturing liquids. All of our oily waste waters, spent coolants/quenchants, and washdown wastes are processed through an ultrafiltration system that separates water from the sludge. Once filtered, the sludge can be recycled, while the cleaned water is stored and reused in manufacturing equipment to repeat the cycle.
Beyond recycling, Kondex is committed to reducing and reusing materials as well. Over the years, it has optimized the raw materials brought into the facility to minimize scrap. Kondex has also developed agreements with suppliers and customers to utilize reusable containers to further reduce its carbon footprint.
"Our mission at Kondex is to help feed and fuel the world. Being proactive in sustainability supports this objective as these efforts promote clean air, water, and soil that are critical to the industries we serve," commented Kondex President Keith Johnson.
With a team dedicated to ISO 14001 and environmental sustainability, Kondex continuously looks for ways to improve its operations. This effort goes beyond management to also include associate recommendations. Each year, Kondex implements an average of 25 associate-identified continuous improvement ideas that benefit cleanliness or environmental efforts.